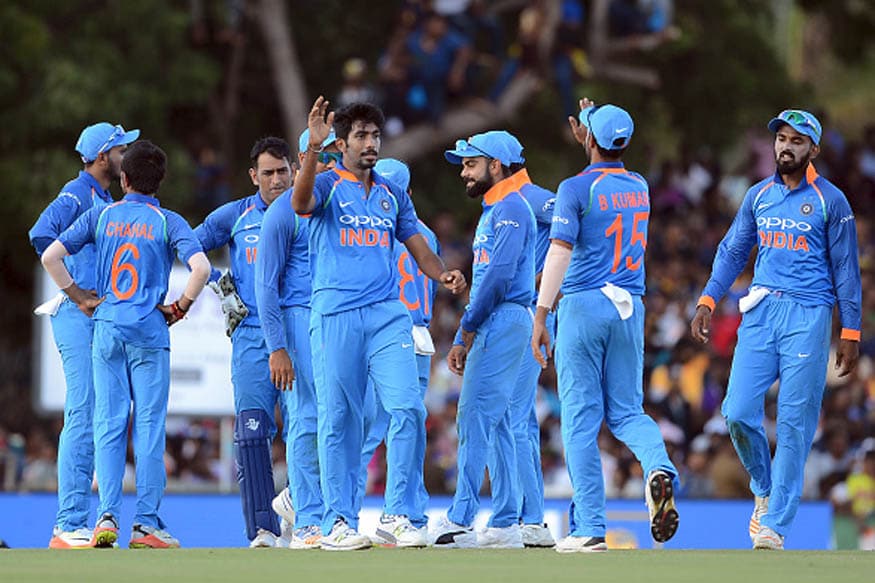 Where star billing is concerned, batsmen remain in the forefront in Indian cricket. But statistics of the recently concluded ODI series against Australia suggest that bowlers may have been the more crucial factor in the comprehensive 4-1 victory.
The Australians claimed 30 wickets in the 5 matches, India 37. It could be argued that this tilts the pendulum in favour of Indian batsmen. But these stats must be read in context of how the matches panned out to understand the impact of the bowlers.
I'll desist from going into details. Steve Smith's succinct observation – that the Aussies suffered because they lost "wickets in clumps" – highlights adequately how well the Indian bowlers performed: at the start of an innings, in the middle overs as well as at the 'death'.
Effectively, they stymied the Australians from running away with the match even when well placed. In almost every game, there were phases India looked to be in the dumps, but were bailed out by bowlers. Much like it was in the preceding ODI series against Sri Lanka.
The spread of wickets was almost equal between pacers and spinners. Between them, Bhuvaneshwar Kumar (5), Jasprit Bumrah (5), Hardik Pandya (6) and Umesh Yadav (4) picked up 20 wickets. Spinners Kuldeep Yadav (7), Yuzvendra Chahal (6), Axar Patel (3) and Kedar Jadhav (2) accounted for 17.
By contrast, Australia were heavily dependent on their fast bowlers for wickets. Of 30 Indian wickets only 6 (Agar 2, Zampa 4), went to spinners. Obviously Indian batsmen play spin better than the Aussies. But to deny Indian spinners due credit is to misread the situation, for they did equally well against Sri Lankans who are adept at playing spin.
The fascinating dimension to India's recent triumph is that the majority of Indian bowlers who helped win against Sri Lanka and Australia were not first-choice picks in the team even four months back.
Before the Champions Trophy Umesh Yadav and Mohammed Shami were the pace spearheads, R Ashwin and Ravindra Jadeja frontline spinners. In the last two series, Yadav and/or Shami have largely been warming the bench while Ashwin and Jadeja haven't even been in the squad.
Obviously, the selectors and team management seem to be pursuing the much-touted rotation policy in which 22-25 players will be tried out to narrow down on 18-20 from which finally the squad of 15 for the 2019 World Cup will be chosen.
As a natural consequence of this distillation process, specialists for Test and limited overs cricket will emerge. Yet this shows just how stiff the competition for places has now become in Indian cricket.
This is true in the batting too, but the greater upheaval has been evident in the bowling where Bumrah, Chahal, Kuldeep and Axar – all in their first, second or third season in international cricket – have turned the heat on the seniors.
Of particular delight – and significance – has been the success of Chahal and Kuldeep. Wrist-spinners are coveted across the cricket world. They can be match-winners and they are rare: at least those who can sustain quality.
To have two of them together is happy co-incidence that can become a bonanza if Chahal and Kuldeep retain form and fitness. As evidenced in the last two series, they work splendidly in tandem, making even established batsmen look technically and temperamentally vulnerable.
There is an intrinsic risk-factor with wrist-spinners because the difficulty quotient in such bowling (whether leg spin like Chahal or left-arm chinaman stuff like Kuldeep) is high. Also, unless such bowlers evolve continually, they can become predictable, and then fodder for batsmen and a liability to their team.
To succeed, such bowlers need to develop control and nuance, of course, but must also be able to `read' batsmen well. And most importantly, have a big heart. Punishment is inevitable, but how well is this absorbed and how good is the comeback is the crux.
In all these aspects, Chahal and Kuldeep have been impressive. A supportive captain is clearly a big help. They can be aggressive even when under attack. A defensive wrist-spinner is an anachronism and just not worth it.
Interestingly, Chahal, Kuldeep and Bumrah came into the limelight playing in the IPL. But while the high profile tournament gave them the platform to showcase their talent, their real success is making the transition to international cricket seamlessly.
The rapid growth of these bowlers shows not just the depth in Indian cricket, but also the fierce motivation that drives players today. This has helped raise the standard of Indian cricket substantially over the past few years.
More significantly, for the present and going ahead, India have a balanced attack that – at least on paper and potential -- looks like it can succeed in different conditions. If this pattern continues even when India's dubious success rate overseas – particularly in Tests -- could see a correction.
The next 15 months when India embarks on three major overseas tours – to South Africa, England and Australia – shall reveal whether the progress is real or illusory.