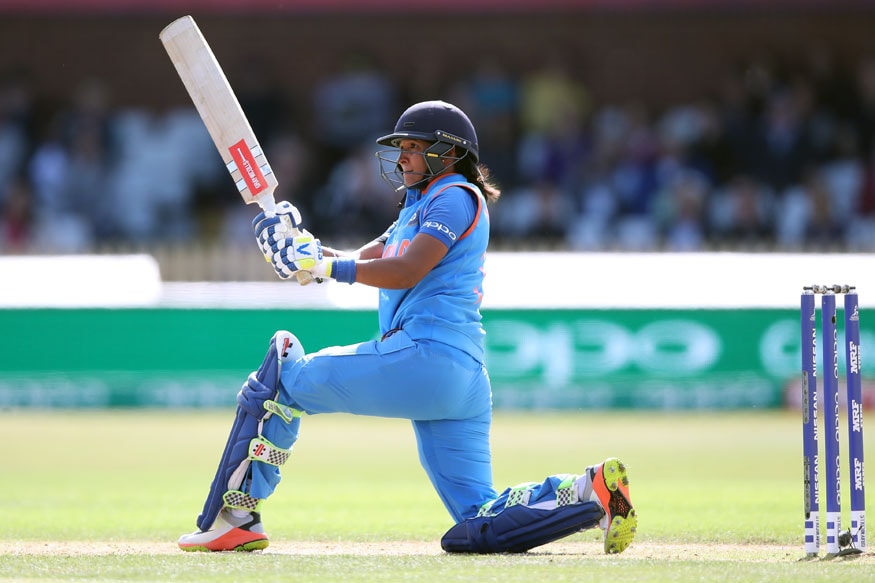 Mumbai: Indian women's T20 captain Harmanpreet Kaur admitted her bowling unit needs to improve after England recorded the highest chase in T20 internationals against the hosts.
"If you see the first innings, the wicket was not that easy to bat on, but the way Mithali di and Smriti batted it was outstanding. I know in the bowling department we are not improving, we need to improve and we will definitely improve," Harmanpreet told reporters at the post match conference.
"Well, if wicket is good, we still need that much guts to bat or ball on, we just cannot depend on the wicket. We always need that effort to do something on the ground. And at least as a batting unit, we are showing that," she added.
India Women suffered their second successive defeat as England chased a mammoth 198-4 in just 18.4 over with Daniellie Wyatt scoring a blistering 124.
Harmanpreet also opined that lack of dot balls cost the hosts the game.
"The only reason we could not make it today is that we did not ball dot-balls, the right-handed batswoman noted.
The skipper said that bowlers are not being able to bounce back after leaking runs in the first over and that was an area of concern.
"Of course, you get to know from the bowlers body language what she will do, sometimes when the first over does not go well, it becomes hard for the bowlers to bounce back, those are the areas we need to work on. Improvements come match by match and the good thing is that the girls know these things, she said.
Harmanpreet also said in this game the middle order too played their part unlike the last games.
"Today we worked on that, when we lost Smriti and Mithali di's wicket, we did not slow on the game, we kept hitting the ball and when we need boundaries we were getting that, and that is the reason we scored 198, said Harmanpreet.
In the last game, when we got a good start, after that our lower order did not perform. So today, when I went for batting, I was looking for runs and whoever was batting with me, I was telling them we have to rotate the strike and we cannot (just) depend on the opening partnership, we have to get lot of runs as much as we can and we got it done, she further explained.
Meanwhile, England's Wyatt, who struck her second hundred in T20 internationals, said that she went out with a positive frame of mind.
"We just went in with a positive attitude. I was just trying to hit boundaries and it paid off well today. Bryony Smith played well as well. And I think we were always up with the rate or about that. So we had the belief that we could chase down the score, Wyatt said.
"It was an absolutely brilliant wicket, a great T20 wicket. With context of the game, we saw what a spectacle it was! We saw great batting by both teams. To go out and chase like that is another world record for the highest chase again. That's what we keep wanting to do as a team, keep wanting to push the game forward, keep wanting to take records, the fastest ever 100 for England," England skipper Heather Knight said.