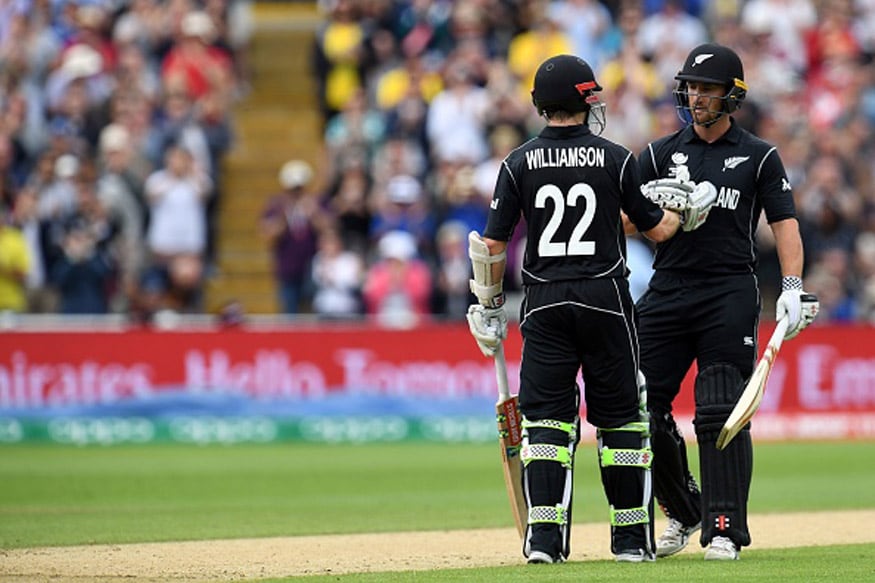 Demands to shift timings to suit an Indian broadcasters for limited overs matches could mean many New Zealand fans will miss watching their team in action at Eden Park later this summer.
A report in The New Zealand Herald suggests the 2018-19 home schedule has been subject to heated debates between New Zealand Cricket and Star Sports.
In 2017, Star Sports had bought the broadcasting rights in the subcontinent for the Black Caps and White Ferns home matches till 2020.
In the deal, it is understood that the broadcasters have asked for the five ODIs and three T20s between New Zealand and India to start an hour earlier at 7:30 am IST, once daylight savings are in place in October. Assuming both sides bat out their quota of overs, the matches which are scheduled for January and February in 2019 would finish around 3:30pm IST.
Eden Park can host 25 night events a year and has permission to host cricket matches with a scheduled finish of 10pm local time. Given the demands of Star Sports, they would require consent to extend the time frame.
The necessary permissions can be acquired through the Auckland City Council for a princely five-figure fee.
For Eden Park Trust, the other way out would be to take the matter to the environment court which would not only increase the cost massively but also take months to get a decision.
This could mean that Auckland fans get to see on T20 against India - possibly an afternoon game - and an ODI against Sri Lanka as part of up to 40 days of international cricket this summer.
Eden Park costs $250,000 for an ODI and that is unlikely to be a negating factor.
Stadiums tend to be full when India-New Zealand play white ball cricket, making the whole affair a profitable one.
NZC are understood to want to host more India matches during the series at Eden Park but will have negotiate as no other venue is expected to have an issue with 11pm finishes.
A compromises such as this can undermine the policy put forth by the hosts in this case NZC, under their vision in a document entitled One Cricket which has been promoted around the country.
One of the principles states that the "entire cricket community must wholeheartedly commit to 'putting ourselves in the shoes of our customer"'.
Thus, raising the question whether the customer is the subcontinental fans or the New Zealanders with young children who will be travelling back home from the grounds around midnight.
Another section of the document features a heading "Better Understanding The Fan". It speaks of "aligning with fan availability" and examining ways to "repackage, relocate and reposition [rights holders] events to better suit the changing structure and behaviour of the fan population".
Pushing out the finishing times should provide a swift gauge as to the success of that gambit.