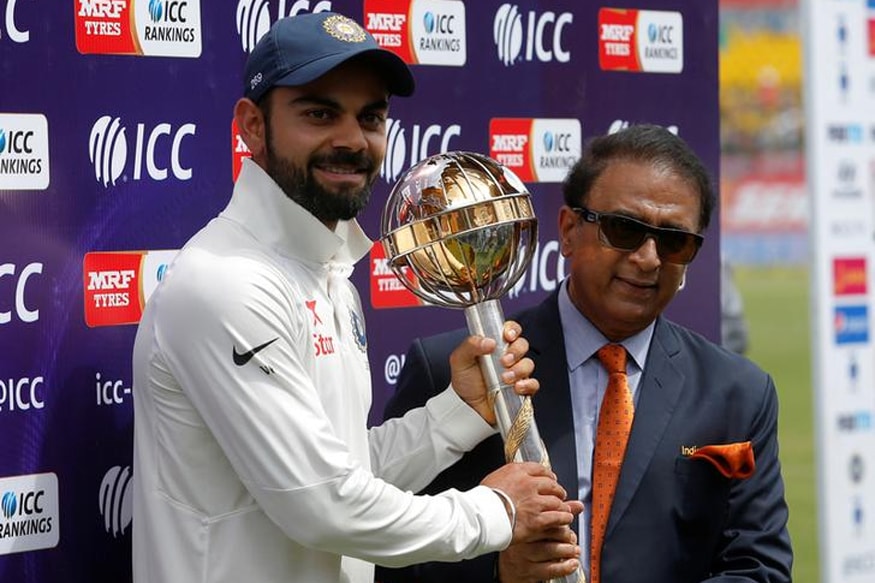 Top of the Test rankings by a distance after dominating on home soil for two seasons, finalists in the Champions Trophy, and a revitalised unit in the Twenty20 arena, this was another red-letter year for Indian cricket. We look back at the 12 months and hand out a few awards — some to familiar faces, others to new kids on the block.
Player Of The Year
Despite his failure in India's biggest Test series of the year, this was another 12 months to remember for Virat Kohli, whose all-round mastery was such that he featured in the top five of the run charts in all three formats. Kohli scored 1059 runs in 10 Test with 5 hundreds at an average of 75.64. In 26 ODIs, the Indian skipper scored 1460 runs with 6 hundreds at 76.84 and in 10 T20Is, he managed 299 runs with 2 fifties at a striking rate of 152.55. Before heading off to Tuscany to get married in December, he signed off with consecutive double-centuries against Sri Lanka. As captain, he presided over six Test wins, just one defeat, and a run to the final of the Champions Trophy. But it's the tours of South Africa, England and Australia, one after the other in the next 12 months, that will define his legacy.
Newcomer Of The Year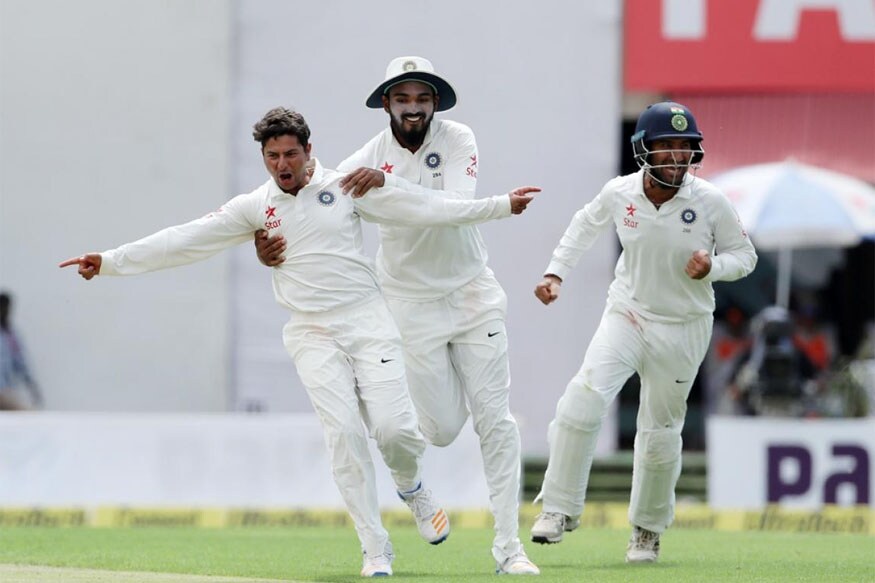 The rumour mill has it that it was Anil Kumble, in the last Test in which he coached the team, that pushed for Kuldeep Yadav to be included in the XI for the decisive Dharamsala Test against Australia. His left-arm wrist spin precipitated a collapse, and India duly pushed on to a come-from-behind series victory. Then, after R Ashwin and Ravindra Jadeja failed to replicate their 2013 heroics in the Champions Trophy in England, Kuldeep and Yuzvendra Chahal were tasked with renewing the spin component of India's limited-overs strategy. They did so with some aplomb. With his calm temperament and accuracy, Kuldeep could turn out to be far more than a white-ball option as India seek to put behind them a dismal run of results outside the subcontinent.
Knock Of The Year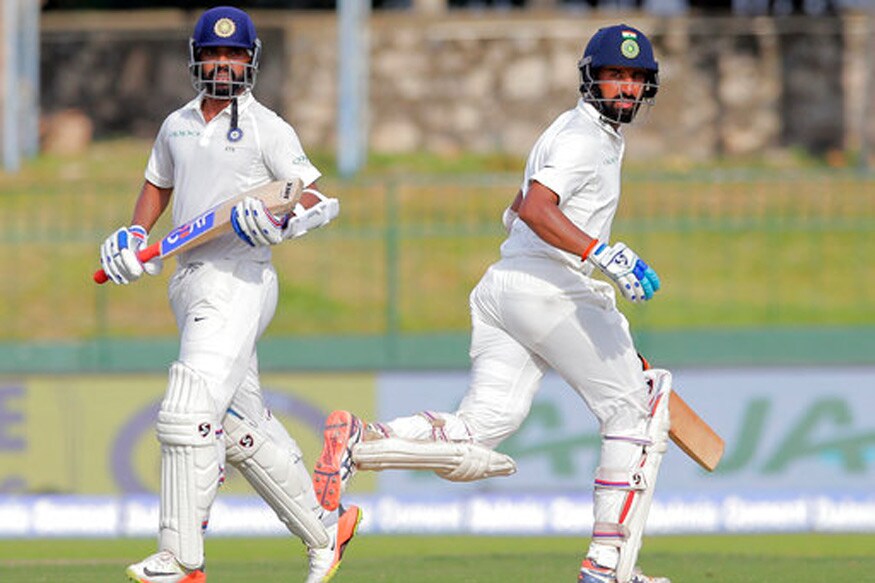 When an irate Kohli departed, given out leg before to Josh Hazlewood, in India's second innings of the Bangalore Test, the hosts were effectively 25 for 3 and staring at a series defeat. But Cheteshwar Pujara, who had announced himself with a sprightly second-innings 72 against the same opponents at the Chinnaswamy Stadium in 2010, showcased all his powers of concentration and defence as India slowly wrestled back the momentum. With Ajinkya Rahane proving an admirable foil, Pujara blunted pace and spin alike, while exhibiting his ability to punish the bad balls. By the time Hazlewood got one to rear up at him, he and Rahane had stretched the lead to testing proportions. The bowlers did the rest, but without Pujara's 92, there would have been no series victory to savour.
Best Spell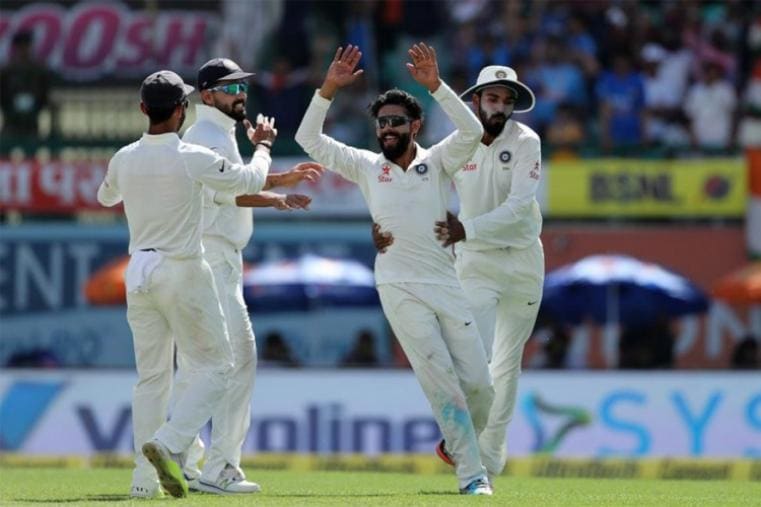 Underbowled on the second day, when a combination of discipline and bloody-mindedness kept Australia to 197 for 6 in 90 overs, it was Ravindra Jadeja that Kohli turned to on the third morning of the Bangalore Test. A total in excess of 300 was on the cards when he came on. By the time he wrapped things up, Australia had slumped to 276 all out. Instead of a three-figure lead, the deficit was kept to 87 as Jadeja finished with figures of 6/63 in 21.4 overs. More importantly, the quick wrap allowed India to go out to bat with a spring in the collective step.
What We'll Cherish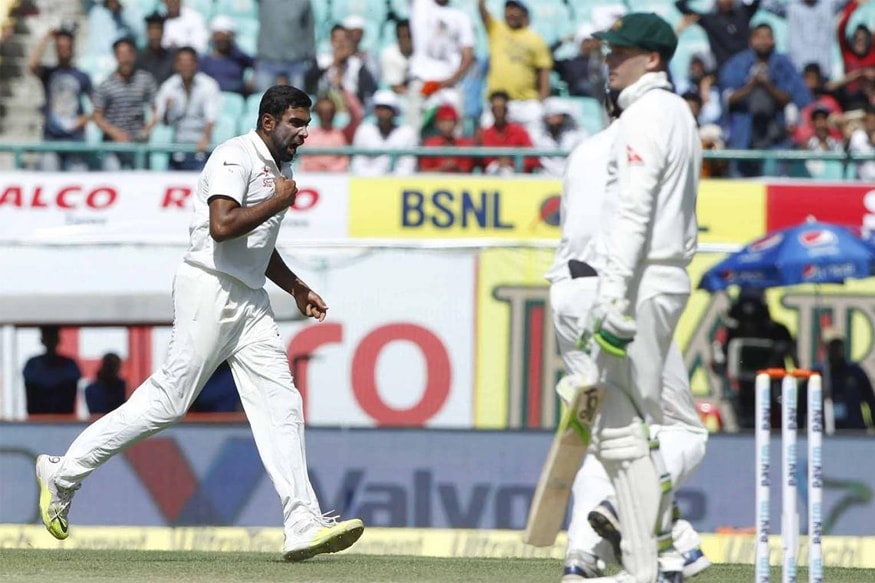 Bangalore offered a great reminder of why Test cricket is a matchless spectacle when played between two evenly matched teams on a challenging surface. Test attendances at the major venues in India have been in decline for years now, but there was no mistaking the crowd's appetite for the scrap as the game reached its denouement on the fourth afternoon. The stands filled up like reservoirs in the monsoon, and wave after wave of noise assailed the Australian batsmen who trekked to the middle, and back to the dressing room. If you closed your eyes, it was easy enough to imagine that you had been transported back to the halcyon days of 2001, when the vociferous support in Kolkata and Chennai played such a huge part in two of India's most celebrated Test wins, against Steve Waugh's all-conquering side.
What We Could Have Done Without
The coaching fiasco. Long before the team left for the Champions Trophy, it was no secret that the relationship between Kohli and Kumble had broken down. Despite protestations to the contrary, Kumble knew he was on borrowed time once India lost the final to Pakistan. Kohli's leadership is unquestioned, for the moment, and there was only ever going to be one winner in a battle of wills and opinions. Kumble, who won India more Test matches than anyone else in a storied 18-year playing career, exited without ugliness, but deserved far better.