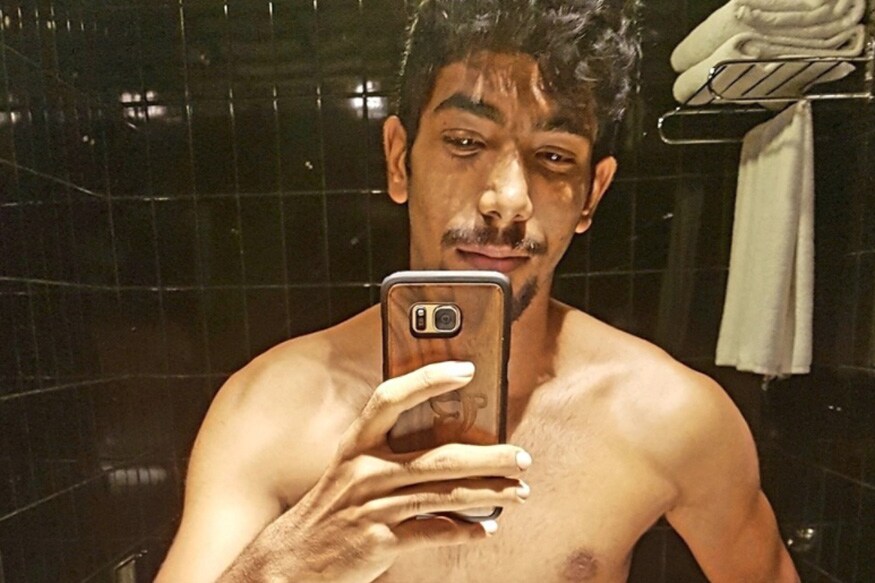 Indian Cricket Team's mantra of staying fit has led to a fitness revolution within the members of the team and the latest player to join the gang was fast bowler Jasprit Bumrah who posted a picture with his six pack abs.

Bumrah wrote, "It takes dedication and hardwork to consistently improve yourself.#stayfit #RaiseTheBar


It takes dedication and hardwork to consistently improve yourself.#stayfit #RaiseTheBar pic.twitter.com/kHmOcwLut2

— Jasprit bumrah (@Jaspritbumrah93) November 17, 2017



The transformation didn't go unnoticed as twitterati praised the fast bowler for his hard work.


you have developed a very well physic, best of luck for your future. you are already the best limited over Bowler.

— Anjali Sharma (@anjali12427) November 17, 2017
wooo bumrah you are looking damn luv you more

— Sangavi (@itssanga977) November 17, 2017
Awesome

— Priya Raina❤ (@ImPriyaRaina) November 17, 2017



With captain Virat Kohli leading the way for fitness and agility on-field, other cricketers have also started to follow the skipper.

Prior to this, Bumrah had also uploaded a video of him lifting weights and captioned it, "Strength grows in the moments when you think you can't go on but you keep going anyway. Good session at the gym today. #stayfit #RaiseTheBar".


Strength grows in the moments when you think you can't go on but you keep going anyway. Good session at the gym today. #stayfit #RaiseTheBar ️‍♂️ pic.twitter.com/iSItrnc79O

— Jasprit bumrah (@Jaspritbumrah93) November 14, 2017
First Published: November 18, 2017, 12:07 PM IST