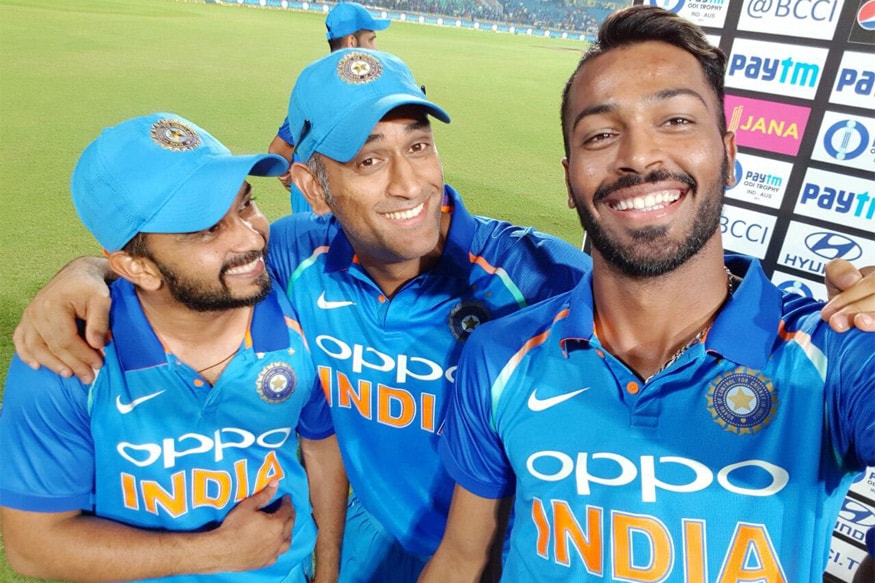 India's middle order frailties are often seen as a shortcoming, especially as the 2019 World Cup approaches closer. Many worry that the batting is so heavily dependent on the top three -- Rohit Sharma, Shikhar Dhawan and Virat Kohli -- that the middle-order will struggle to cope with the pressure and the standards set if called upon during a crucial game.
The Indian fans wouldn't want a repeat of the 2017 Champions Trophy final where the middle-order succumbed to the Pakistani bowlers after Kohli, Sharma and Dhawan were dismissed early. The middle-order continues to be an area of concern for India with the batsmen not being given enough time at the centre in difficult circumstances and tough match situations.
Since January 2016, India's top three have scored the most runs, have the best average, second best strike rate and also the most 100s and 50+ scores. A player from the top three has remained unbeaten at the end of the innings in more than half of India's games played during this period. Only in eight of the 62 ODI's played in this time-period have India been three down after 15 overs. They have still managed to win four of these matches.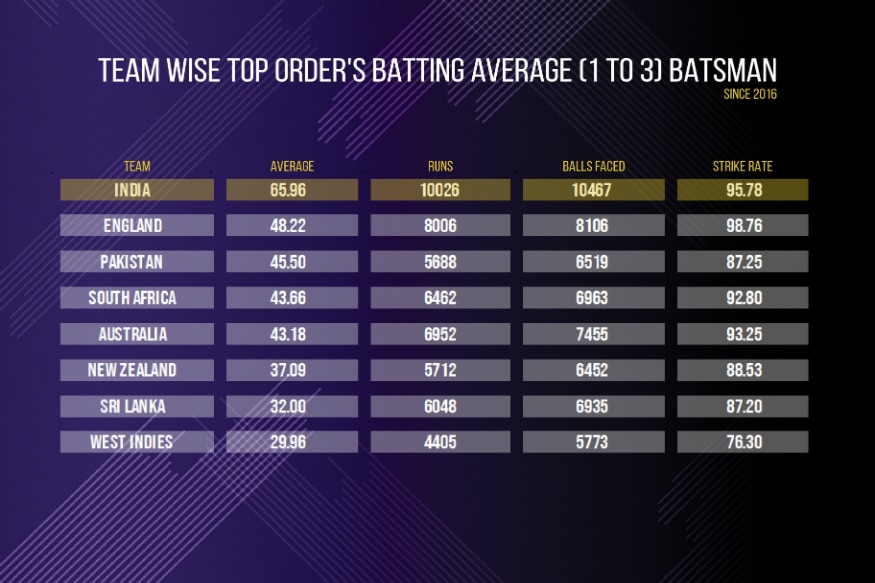 During the same period, the middle-order batsmen have faced only 5076 balls which is nearly half the number of deliveries faced by the top three. Pakistan and Bangladesh are the only two Test playing teams whose middle-order batsmen have spent lesser time in the middle than India's.
But here is a surprising fact. Despite their limited time at the crease, the Indian middle-order can boast of a solid average of 35.73 which is only bettered by the number 1 ranked ODI team - England. Also, in 45 of the 62 ODI games played after January 2016, a player from the middle-order has remained unbeaten for India at the end of their innings.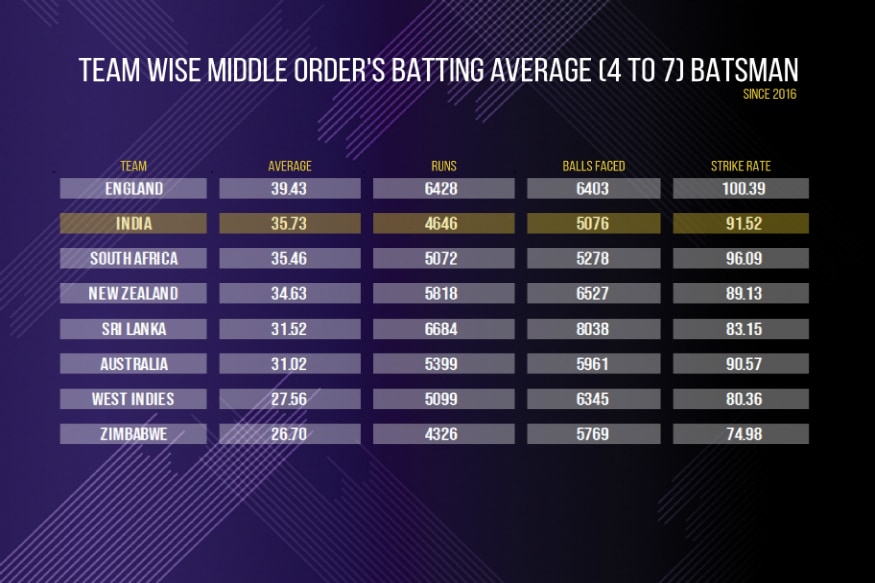 The strike rate of the Indian middle order at 91.52 in this period is also above par and third-best only after England and South Africa. If you look at the average balls taken to score a boundary, India are not far behind either. So while the middle-order seems to be inconsistent, it is still scoring the runs at a decent rate.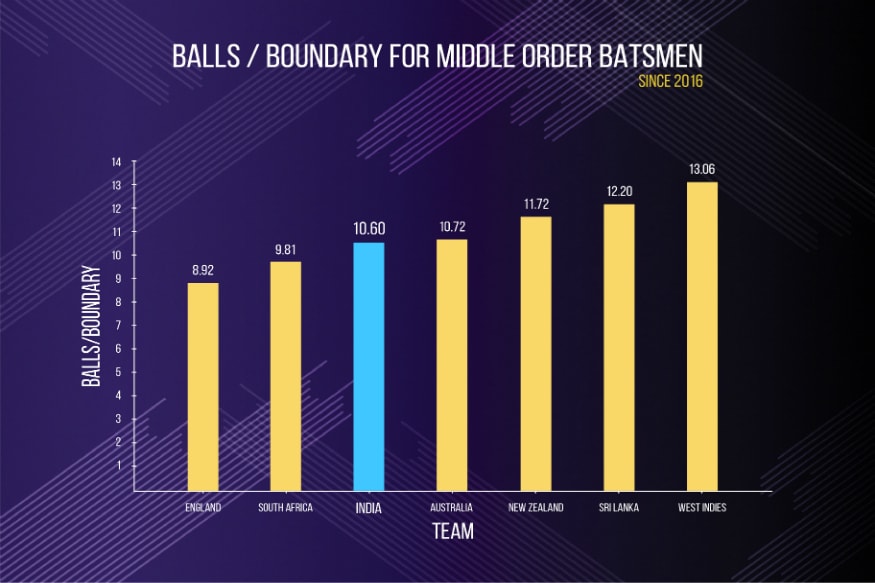 India have been dominant in the last couple of years in ODI cricket, winning 42 of the 62 matches they have played. They have only lost two away series to Australia and England in 2015-16 and 2018 respectively.
While India's top 3 are arguably among the best of all-time, their middle-order, although not world-class and without any big names, is still playing a decent supporting act.