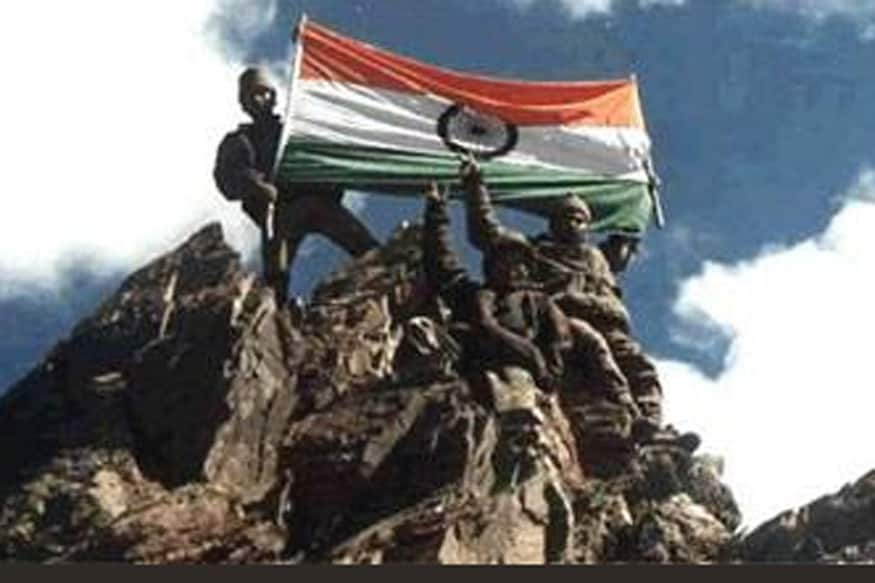 India celebrates the 18th Kargil Vijay Diwas on Wednesday.
The occasion is celebrated to commemorate the country's victory in the Kargil conflict. The Indian army evicted Pakistani intruders, who were supported by the Army during the war and recaptured, among other important posts, Tiger Hill, as part of Operation Vijay.
Kargil Vijay Diwas is observed to pay respect to those soldiers who died in the conflict. The Indian Army has organised several functions across the country to honour the war heroes on Wednesday.
Indian cricketers have been vocal about their support for the country's armed forces. On this occasion they paid tribute to the soldiers who died in battle. Sachin Tendulkar, Virender Sehwag, Anil Kumble led the way to pay their respects to martyrs on their social media accounts.
Tendulkar said, Saluting our brave soldiers who served at #Kargil, and those who continue to serve and protect us each day. Jai hind.
Sehwag wrote, 18 yrs since #KargilVijayDiwas .Tribute to those who lost their lives for the nation.Bow down to you& Salute to our true heroes,our soldiers
Kaif paid his tribute saying, Salute to the brave soldiers of the Indian Army for their sacrifices and selflessly protecting our motherland . #KargilVijayDiwas
Harbhajan said, We'll never forget the sacrifices. A big salute to all the soldiers and Indian armed forces for having our back always. #KargilVijayDiwas
Former India coach Anil Kumble said, Remembering and saluting the soldiers for their sacrifices. They define the word 'hero' in every sense. #KargilVijayDiwas
Saluting our brave soldiers who served at #Kargil, and those who continue to serve and protect us each day. Jai hind pic.twitter.com/isioMJkHJ8

— sachin tendulkar (@sachin_rt) July 26, 2017
Salute to the brave soldiers of the Indian Army for their sacrifices and selflessly protecting our motherland . #KargilVijayDiwas pic.twitter.com/zlKFeFy4aw

— Mohammad Kaif (@MohammadKaif) July 26, 2017
18 yrs since #KargilVijayDiwas .Tribute to those who lost their lives for the nation.Bow down to you& Salute to our true heroes,our soldiers pic.twitter.com/tXViO6Q8aU

— Virender Sehwag (@virendersehwag) July 26, 2017
We'll never forget the sacrifices. A big salute to all the soldiers and Indian armed forces for having our back always. #KargilVijayDiwas

— Harbhajan Turbanator (@harbhajan_singh) July 26, 2017
Remembering and saluting the soldiers for their sacrifices. They define the word 'hero' in every sense. #KargilVijayDiwas

— Anil Kumble (@anilkumble1074) July 26, 2017