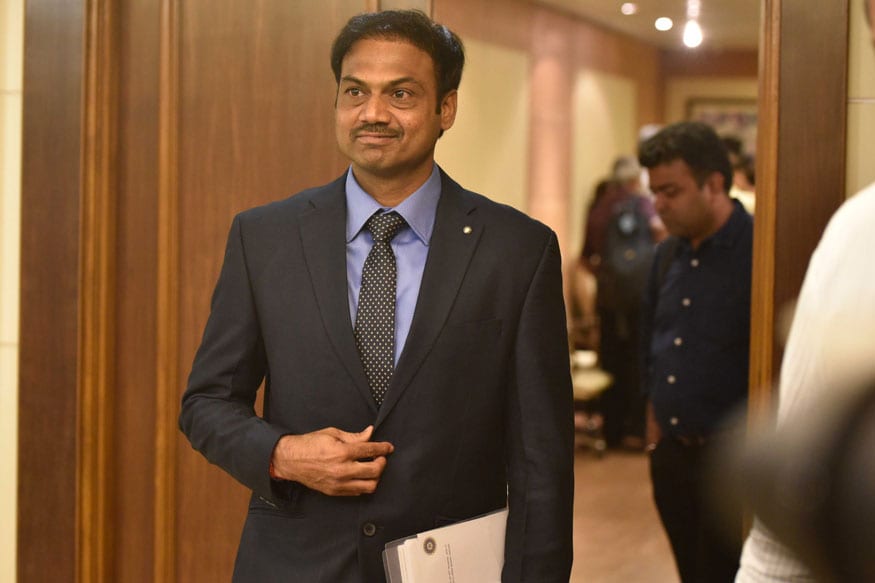 The Indian cricket team selectors are in for a financial windfall with the Committee Of Administrators (CoA) approving a hike in their salaries by Rs 30 lakh, and that of the chief selector by Rs 20 lakh.
MSK Prasad, the former India wicket-keeper batsman, is the chief selector of the three-member committee, with Devang Gandhi and Sarandeep Singh, both former India internationals, rounding up the panel.
A report in the Times of India stated that "it was decided the remuneration of the members of the selection committee be increased to INR. 90 Lakhs per annum (from INR. 60 Lakh per annum), while the chairman of the panel will now get INR. 1 Crore (from INR. 80 lakh per annum)."
The Supreme-Court appointed CoA, which is a two-member panel that is headed by former CAG chief Vinod Rai, and Diana Edulji, had back in May also approved a 100 per cent hike in the match fees and daily allowances of curators, umpires, match referees, scorers and video analysts.
The changes in the fee structure will also extend to the junior selection committee with the chairman of the panel now set to receive Rs 65 lakh per annum, while the remuneration of the members also has been increased to Rs 60 lakhs per annum. Meanwhile, the salaries of the women's selection committee too have been increased, with the members now getting Rs 25 lakh per annum, and chief elector set to receive Rs 30 lakh per annum.
The report also cited the Board of Control for Cricket in India (BCCI) minutes stating that "the CoA was informed that before the above increase could be communicated to the selectors, some of them had approached the acting secretary (Amitabh Choudhary), seeking an increase in their remuneration."
"In view thereof, the acting secretary had asked Saba Karim (General manager of cricket operations at BCCI) for a comparative analysis of the increase in remuneration fee of team India's support staff and (India A coach) Rahul Dravid since FY 2014-15. After going through the same, the acting secretary had recommended a further increase of approximately 70%."
The recent reforms come in the wake of the Supreme Court's decision to relax some of the key recommendations made by Justice Lodha panel.