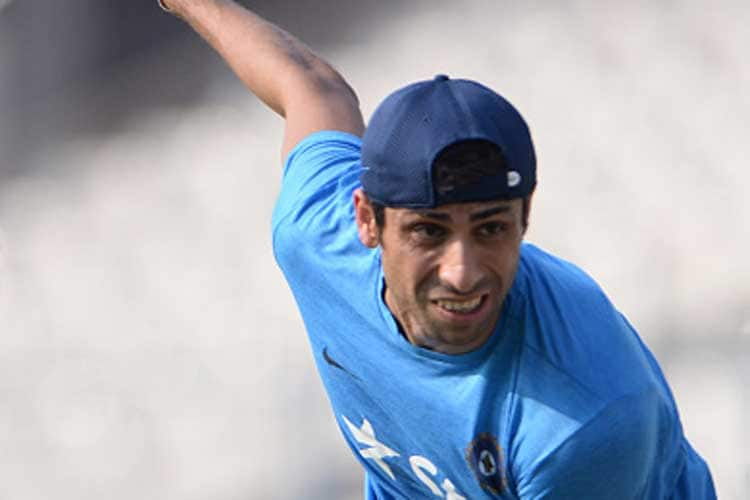 New Delhi: Ashish Nehra running into bowl one last time at a place where it all began will form the sub plot as India aim to better their abysmal T20 record against New Zealand in the three-match series starting on Wednesday.

The opening match at the Feroz Shah Kotla will be Nehra's last game in competitive cricket and India would look to bid a befitting farewell to the seamer, whose career has been characterised by many injuries and many comebacks.

On the eve of the first T20I between against New Zealand, a host of Indian players wished the veteran pacer luck, for his final sojourn, and the life after that. A video compiled by BCCI.tv sees players like Rohit Sharma, Shikhar Dhawan, Bhuvneshwar Kumar, Ajinkya Rahane and Dinesh Karthik, wishing Nehra.

Rohit Sharma talked about his fondest Ashish Nehra memory. "I clearly remember his spell against England in world cup 2003, his 6/23. That was one magical spell, and one of the best in world cups for India. He has been a true gentleman of this game. I have been fortunate enough to share those memories with him. I can only wish him best for his future, in whatever he does. He'll be a really good advisor, and a friend to us. All the best," Rohit said.


VIDEO: #ThankYouAshishNehra.
Teammates pay their tribute to the fast bowler and relive their fond memories of him.. https://t.co/HWxJJipJRd pic.twitter.com/y7ykeA3pf3

— BCCI (@BCCI) November 1, 2017



Shikhar Dhawan relived the journey with his Delhi teammate and said, "His sense of humour is really good, and he cracks good jokes. I enjoy his company, which is not restricted only to cricket, and once his career gets over we'll be good friends."

His bowling partner Bhuvneshwar Kumar said, "When we see a guy at the age of 38-39, still giving his best and 100 %, seeing his work ethic, it motivates me a lot. I wish you all the best."

Ajinkya Rahane said, "We have seen him for really long, the type of hard work he has done, to comeback after so many injuries, that really inspires us a lot. Being a fast bowler, seeing his routine, especially towards the end, that was fantastic to see. I just want to wish you all the best in future."

While Dinesh Karthik went down the memory lane, talking about the left-armer. "My debut match in 2004 against England at the Natwest 2004, he bowled the first ball I ever caught in international cricket. I still remember the ball. Marcus Trescothick was batting, and he left the ball. The ball came straight to me. I was very nervous. That's the fondest memory I have of him. All the best."

First Published: November 1, 2017, 3:51 PM IST