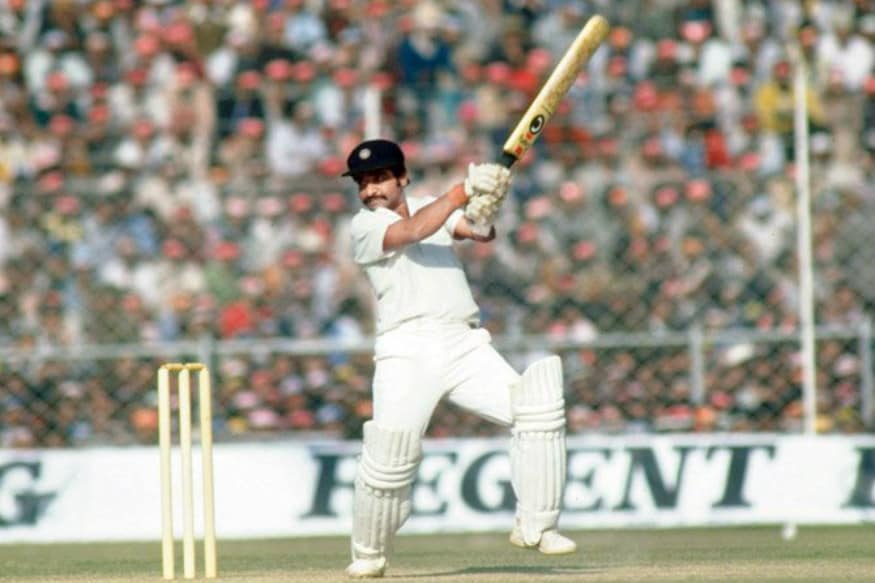 India is not normally known as a country that travels well in cricket. To an extent that has changed since Sourav Ganguly became the captain of India in 2000. Post that, we have had some memorable victories in Tests but Test series wins in Australia and South Africa continue to elude us. India's first Test series win was in New Zealand in 1967-68 followed by twin Test series wins over West Indies and England in 1971. In 1970, South Africa were banned from international cricket for the policy on apartheid. India did not even play the Proteas in international cricket till their reintroduction to international cricket in 1991-92. Out of the 7 countries that had Test status in the 1970s, India had not registered overseas Test series wins against Australia, South Africa and Pakistan. India missed a golden chance to win their maiden Test series Down Under in 1977-78 when they narrowly lost the series 3-2 to an Australian team weakened by defections to Kerry Packer.
Prior to their tour of Australia in 1980-81, India's overseas Test record made for sorry reading. They had played 77 Tests away from home and had won 9, lost 42 and drawn 26 Tests. In Australia the situation was even more dire. They had played 14 Tests across three tours and had won 2, lost 11 and drawn 1 Test. On the bright side, this particular Australian team was not as mighty as those that had played against India in years gone by and the Indian team had some class players in their ranks.
So, this tour was considered a golden opportunity for India to win their maiden Test series on Australian soil. The first Test was played at Sydney and India lost the Test by an innings and 4 runs. The second Test was at Adelaide and that ended in a draw. India needed to win the third Test at Melbourne to square the series. India went in with an unchanged side at Melbourne and lost the toss. Australia elected to field and the Indian openers, Sunil Gavaskar and Chetan Chauhan walked out to face the fearsome pace of Dennis Lillee and Len Pascoe.
Throughout the Australian domestic season, the pitches at the MCG had invited a lot of criticism with the Australian skipper, Greg Chappell leading the way. On the day of the match, the extra grass on the pitch, prompted Greg to insert the opposition on winning the toss. The reason the curator had left the extra grass was to hold the pitch together so that it would not deteriorate rapidly. Lillee and Pascoe breathed fire and soon had the Indians in dire straits at 115/6. At this stage, Australia were firmly in the ascendancy. At one stage, India were tottering at 22/2 before they were rescued by Gundappa Vishwanath, who played in typically entertaining fashioning to score 114. Syed Kirmani chipped in with 25 and Shivlal Yadav played a brave knock of 20 as India folded up for 237 in their first innings.
Even though the pitch at the MCG was slower than usual, it wasn't a typical rank turner like in the sub-continent, and 237 in the 1st innings was a below par score. At this stage Australia would have been the happier of the two sides. However, they got off to a poor start, losing John Dyson for 16 and Graeme Wood for 10. Kim Hughes also fell for 24 and Australia were reeling at 81/3. At this stage the game was in the balance and a couple of quick wickets by India could have put them in the driver's seat. The Aussies were a formidable team, particularly at home and they had their two most accomplished batsmen at the crease. Greg Chappell was considered one of the finest batsmen in world cricket and he was joined by the ever-improving Allan Border. The two batsmen set out to repair the damage from a precarious position and they were helped by the fact that the pitch had lost most of its pace. Chappell and Border were prepared to graft for their runs and slowly but surely got Australia out of trouble.
Chappell made 76 off 175 balls studded with 6 fours before he was caught and bowled by Karsan Ghavri. Australia were 189/4 and the match was on an even keel. Border was unbeaten at the end of the 2nd day's play with 95 and was proving to be a thorn in India's flesh. At the fall of Chappell's wicket, Border was joined by Doug Walters and the pair soon put Australia in the ascendancy. Border continued for where he had left in the second evening and in the company of Walters, put on 131 for the 5th wicket to enable Australia to reach pole position. Border batted for over an hour on the third morning scoring 124 off 265 balls which included 12 fours. Walters batted with a lot of patience and care to score 78 in three and a half hours before he was the sixth batsmen dismissed with the Australian score on 356. Rodney Marsh further consolidated Australia's position with a fine 45 and he was given good support by Lillee who scored a steady 19 as the duo put on 57 runs for the 8th wicket. Australia were dismissed for 419 giving them a commanding lead of 182 and India had their backs to the wall.
Gavaskar and Chauhan batted with aplomb and set out to erase the deficit as India needed to not only avoid an innings deficit but also get enough of a lead to defend in the 4th innings. At the end of the 3rd day's play, India were 108 for no loss and that would have bolstered their confidence and improved the mood in the dressing room. On the 4th morning, they added another 57 runs in just 85 minutes and were looking set to gain a lead without even losing a single wicket. At this stage, Gavaskar was adjudged LBW to Lillee and he was incensed by the decision. He stood his ground and indicated that the ball had hit his bat. When he finally decided to walk off the ground, he urged Chauhan to leave the field with him. This would have had serious consequences as it would have meant that India would have forfeited the Test and lost the series 2-0.
Also, this would have set a bad example as it was showing utter disrespect to an umpire's decision. Fortunately, India's manager, Wing Commander S.K. Durrani met both batsmen at the gate and instructed Chauhan to return back to the field of play and the game continued. This incident affected the concentration of Chauhan and he lost his fluency and was soon caught by Bruce Yardley off the bowling of Lillee for 85 and India were 176/2 at this stage. Dilip Vengsarkar and Gundappa Viswanath repaired the damage and put India back on course with a 3rd wicket partnership of 67 before Vishy was LBW to Lillee for 30 off 72 balls which contained 3 fours. Vengsarkar was caught by Marsh off Pascoe's bowling just 2 runs later and India were 245/4. Sandeep Patil played a quick cameo scoring 36 off just 26 balls but the lower order fell without troubling the scorers as India capitulated to 324 all out. Australia had to score 143 to win and take the series 2-0 while an Indian win would tie the series and salvage some pride.
Not only was it a Herculean task to defend just 143 but India had to do it without two of their main bowlers. Kapil Dev had strained a thigh muscle and had batted with a runner in India's second innings. To make India's task even more difficult, Shivlal Yadav had batted for 79 minutes in India's first innings, before being stuck on the toe by a yorker from Pascoe and he did not bat in India's second innings. Before the third Test, in a tour match against Victoria, Doshi was also struck on the instep and even he was struggling and not fully fit. India opened the bowling with Ghavri and Patil as Kapil was unable to take the field. At that stage in India's history, India had never defended a target lesser than 143 and with a question mark over the fitness of 3 of their bowlers, they had their backs to the wall.
They were given a huge fillip when Dyson, Wood and Chappell were dismissed in quick succession on the 4th evening as the Aussies were tottering at 24/3 at close of play. India's mood was further brightened on the last morning when Kapil Dev took the field. He kept things simple by bowling full and straight and let the vagaries of the pitch do the rest. Only 3 Australian batsmen reached double figures as the middle order and the tail did not offer much resistance and crumbled like a pack of cards. Australia were bowled out for 83 to lose by 59 runs. Kapil Dev took 5/28 and it was a lion-hearted effort from him in spite of struggling with an injury. Viswanath was adjudged the Man of the Match.