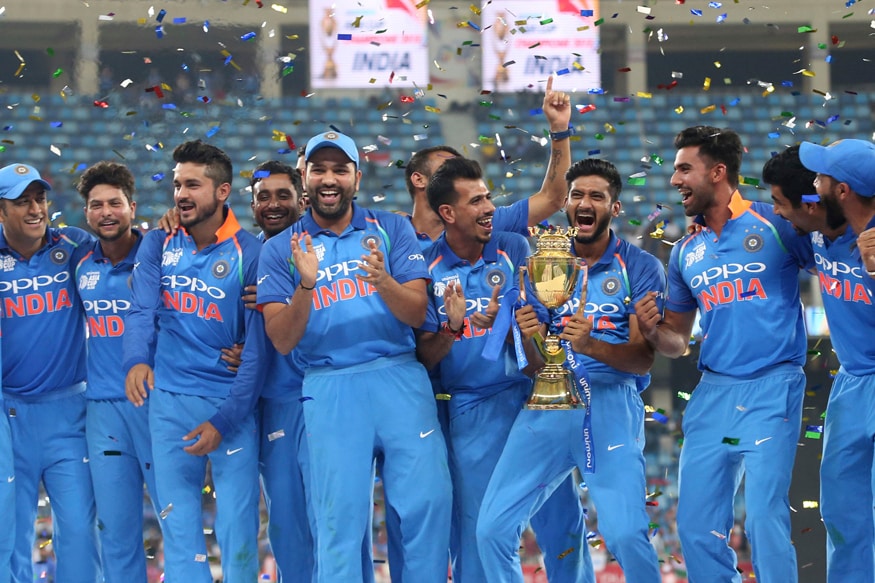 India came to Dubai to win the Asia Cup, and they did, even without Virat Kohli, sealing the deal with a last-ball win against Bangladesh in the final. But, equally importantly, they came to the desert beginning a 50-over campaign that will culminate in the World Cup in England approximately eight months from now. The process would help clarify what their best team was, but the difference between conception and delivery is clearly obvious.
Rohit Sharma has enhanced his reputation as captain, even if stand-in, with tactical nous and on-field calm, but that was never really in doubt. It isn't even a factor because Kohli will return soon, take the reins and leave Rohit to concentrate on scoring big at the top of the order.
The questions India sought answers to pertained to the middle-order: who would bat at No. 4 and No. 6? Did the Asia Cup shed light on this? Not particularly. Kedar Jadhav auditioned successfully for the No. 6 role but made himself valuable to the team more for his bowling than his batting. It's unfortunate that he did not get enough chances to showcase his batting, with the openers dominating the most of the tournament, but his bowling could also be a bit of a red herring. While the round-arm offerings that he serves up at zero pace and less bounce are hard to get away in Dubai conditions, there is no reason to believe they will be just as effective in England.
And, anyway, in a team with a middle-order muddle, you don't want to choose one of your frontline batsmen on his ability to bowl funky offspin.
When Kohli comes back to the team and bats at No. 3, the No. 4 slot becomes crucial. Ambati Rayudu does more than enough, but not nearly quickly enough. He's good for a half-century at a run a ball, but these days batsmen are expected to score much faster than that. Dinesh Karthik always looks a million bucks at the crease, but when he has his chances he has squandered them.
Are India closer to knowing who their No. 4 ODI batsman is? No. KL Rahul was good when he got a chance, in a game where India made five changes, but neither the team nor he knows what might be the best place for him. If he is considered only as a reserve opener, he will not break into the ODI XI unless Rohit or Shikhar Dhawan are injured.
Add to this the fact that Jadhav's bowling might be largely redundant in the World Cup in England, and India are no closer to solving the problems they had than before. When a chase of 222 goes down to the last ball, it is safe to assume all is not well.
Mahendra Singh Dhoni has been a beast behind the stumps, doing his work with razor-sharp efficiency, helping Rohit with captaincy and leadership, but he has not been able to hold his own as a top five batsman in this line-up. To say that Dhoni is done as a batsman and finisher would be extremely foolish, but going purely on the evidence at hand, he is not the batsman he once used to be.
Purely on batting terms, Rishab Pant should be in this team, but what Dhoni brings to the table behind the stumps and tactically far outweighs the runs Pant might make in quick time. However, the playing eleven needs to be designed taking into account this fact.
If the template for the World Cup is built on the assumption that the openers will do well, Kohli will fire, and the two wrist spinners will beguile, that may not work completely. If anything, this Asia Cup has shown the value of a player such as Ravindra Jadeja. Brought in as a replacement, he has not put one foot wrong. His bowling is impeccable as ever, his batting is delivering more results and on the field he is pure gold. Those that believe only wrist spinners can deliver in all conditions must take a look at his work more closely.
Coming back to the Asia Cup, India were always the team to beat. They were dominant if not destructive, calculating if not cunning, and careful if not clinical. That's the vibe when Rohit is captain: we want to win, but we might lose; we want to be excellent, but we also want to enjoy what we're doing; we'd like to dominate, but, if we can't, we'd prefer to play the good game anyway.