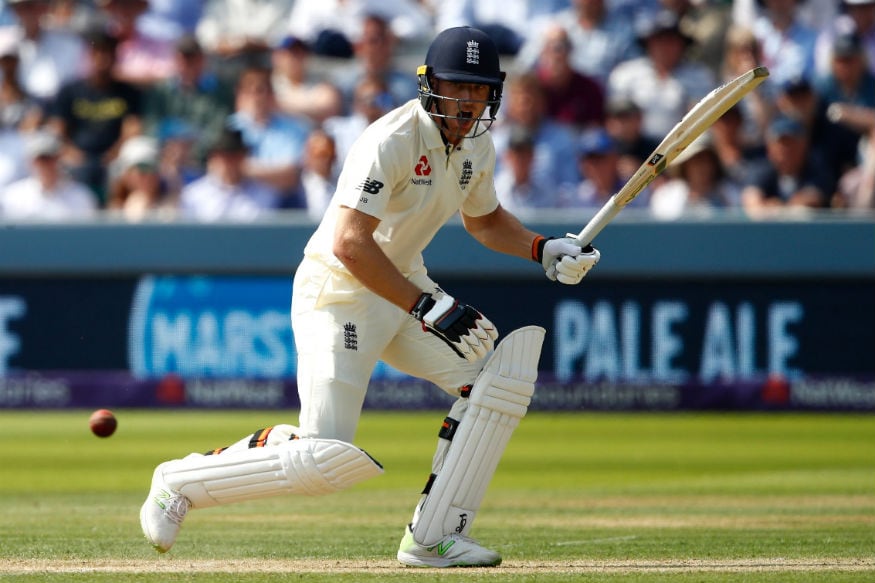 Ten minutes. 17 balls. It was never going to take long. India wrapping up a thumping victory inside the first three overs of Day 5 to claw themselves back in the series and go to Southampton now just 2-1 down.
Trent Bridge has been England's promised land over the past decade. Only twice in that time have they failed to win here, but it was more akin to their own personal hell this week as India comfortably out-bowled, out-fielded and out-batted them in a 203-run thrashing.
Amongst the rubble of another heavy defeat, there was at least one small shred of hope for England - a maiden Test century for Jos Buttler and perhaps at last concrete proof that arguably England's most accomplished white ball player has what it takes to succeed against the red ball.
Buttler's recall to the England side was, for some, a controversial one, a sign of intent from new chief selector Ed Smith that he was going to the job his way, with disregard for convention.
Picked on T20 form after some stellar IPL performances for Rajasthan Royals, Buttler's selection back in May caused consternation from some, with the fact that he hadn't hit a red ball in more than eight months causing a few mutterings about devaluing of the county game.
Smith though was undeterred. He described Buttler as "the whole package", a batsman of "unique gifts" and yesterday that first major decision of his tenure was wholeheartedly vindicated.
It is worth mentioning that this was not the first time that Buttler has shown that he has the qualities to succeed as a Test batsman. In fact in the five Tests since his recall this summer he has scored more runs than any other England batsmen – top scoring in half of England's innings – as well as being his side's Man of the Series in the two Tests against Pakistan.
Buttler's first stint in the Test side saw him average 31.36. Since his recall, he averages 47.28, and while that is from a fairly small sample size, his performances have done more than just suggest that he now has a much better understanding of how to crack Test cricket.
Critics of Buttler's recall cited the fact that he hadn't made a red-ball hundred since June 2014 – a month before his Test debut – theorising that he lacked both the practice and the temperament required for the format. As hypothesises go, Buttler has ensured that one has now largely been discredited.
Buttler, England's white-ball messiah, is a well-known phenomenon, but since his second coming in Test cricket, he has more than shown that he has all the skills to be their saviour in the longest format too.
Any concerns about him being simply a one-dimensional ODI bludgeoner, without the requisite skills for Test cricket, have been shown to be unfounded. As a matter of fact, since his recall Buttler has played and missed just 4.9% of the balls he's faced, the lowest figure for any England batsman.
While all ahead of him were losing their heads on Day 4, including the vastly more experienced Joe Root, Buttler, along with Ben Stokes, showed England's top order the way to play, patiently playing the situation and making use of all the time available to him as he built towards that landmark century.
It was, in fact, a level of patience not seen by an England player making a hundred for over three years – a damning indictment on the way the team have played recently as well as an affirmation of Buttler's quality – none of England's last 30 centuries have seen a batsman leave the ball more.
Buttler also showed though that he was still able, when required, to use those prodigious white-ball gifts, and curiously for all that his innings was a study in patience and abstinence, it also contained 21 fours, equalling the most ever when reaching 100 in a Test innings.
In short, Buttler showed that he had the ability to see off or leave the good balls and thoroughly punish the bad ones, exactly what is required of a Test batsman.
And so for all the doom and gloom rightly surrounding England following their defeat at Trent Bridge, they can at least comfort themselves that out of this came the start of what looks like being a long and prosperous Test career.