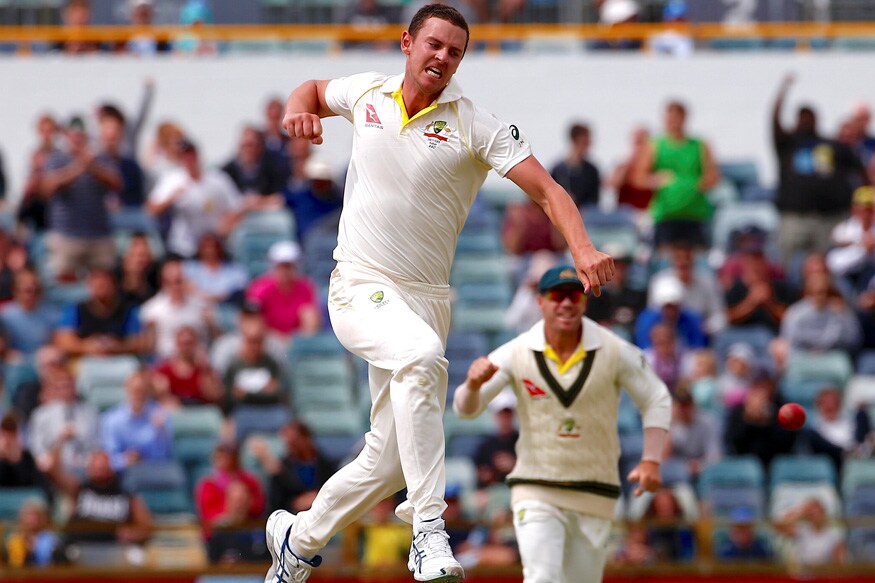 Injured Australian pacers Josh Hazlewood and Pat Cummins are likely to return to cricketing action for their home state New South Wales in their JLT One-Day Cup encounter against Queensland on October 1.
Hazlewood returned 1 for 30 from eight overs for St George in their grade match against David Warner's Randwick-Petersham on Saturday. Meanwhile Cummins, who took 2 for 12 from six overs and scored a quickfire 24 for his club team Penrith, is also expected to have regained full fitness.
Both Hazlewood and Cummins last played for Australia in the fourth Test against South Africa in March-April. The two since then have been out of action due to back injuries.
The duo were also ruled out of Australia's two-match Test series against Pakistan, which starts on October 7 in the United Arab Emirates.
"I've been bowling a lot in the nets a couple of times a week and it's obviously different out in the middle," said Hazlewood. "I feel like I went pretty well. I hit my length nicely and I felt like there was a bit of pace there on occasion."
"I guess it's just about getting back into NSW stuff now and moving on from there. It (50 overs) is a long time on the legs. Fielding is one thing you can't replicate in training, so it was good to get out there."