"That's how we are trained - to suck it up and throw some dirt on it and get back out there."
Playing on despite life-threatening blood clots in his lungs, American basketball player Chris Bosh adequately summed up the psychology that drives any sportsperson who participates in a team game. Covering up layers of fear and insecurity, each athlete remains confined to a bubble until an injury arrives to potentially derail his or her destiny.
For years, players have been taught to play on through injuries. The stern words of advise were clear - latch on to every opportunity to make a mark, else someone will. Stranded in this highly competitive realm, a sportsman has no choice but to ignore any such niggles and obstacles to reach the zenith. The drive to be the best forces them to push harder and harder until injuries become yet another hurdle that has to be breached.
It is this lesson that has carried on plentiful prolific athletes who have shrugged off sprains and broken bones to achieve the pinnacle in their respective sporting fields. However, there are times, especially in team sports when battling through injuries has had an adverse effect not just on the player but on the team as a whole.
Of later, three Indian cricketers this year have been caught up in the midst of injury issues, all of which have been mismanaged, and the role of the Board of Control for Cricket in India (BCCI) has come under the scanner.
Wriddhiman Saha
Twitter/ Wriddhiman Saha[/caption]
It is one thing for an individual to hide an injury, but it is altogether a different issue when the player reports it to his physio but does not get adequate support. After undergoing an MRI scan for his shoulder post India's tour to South Africa in February this year, it came to light that Saha had a labral tear, for which he was duly given an injection. He was declared fit and the wicket-keeper batsman participated in the IPL 2018. He once again complained about his shoulder pain again during the tournament. Upon inspection, the labral tear was found to be quite similar to what it was in February, but yet again no necessary steps were taken to pull Saha out of the tourney to get him fit for the England tour.
Instead he returned to play in the IPL and a slight thumb injury made bigger news than his shoulder. However, scans later revealed that he needed an urgent shoulder operation in July, which was in a worse condition than it was in May. He could not even pick up a bat for the next two months and was forced to miss out on a flight to the United Kingdom. Furthermore, what was even more baffling is that the selection committee was unaware of his surgery, instead stating that Saha's inability to recuperate from the fractured thumb is what brought about his omission.
If Saha was injured before the IPL, why did he participate in the league where he fell twice on his shoulder, thus injuring it more? Why wasn't the selection committee made aware? Didn't the physio convey the results of Saha's scans to the higher authorities? If they did, why was no step taken in ensuring he did not play in the IPL? If not, why was it kept a secret? Why the miscommunication?
Bhuvneshwar Kumar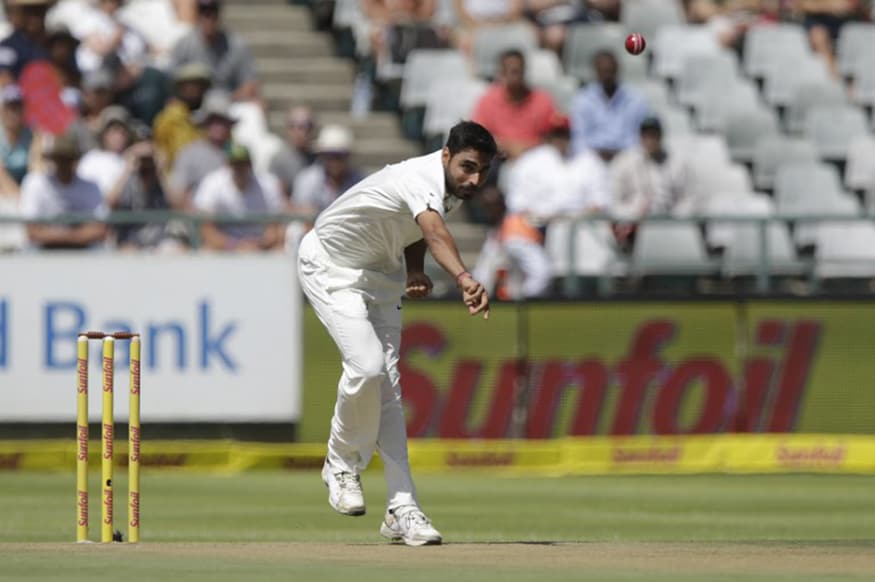 Bhuvneshwar Kumar (Image: AFP)[/caption]
The seamer was in and out of the Sunrisers Hyderabad side this year after a niggle to his lower back that was attributed to his heavy workload in South Africa. However, after passing the Yo-Yo test preceding the ODI series in England, Bhuvneshwar was in the team for the limited-overs series in Ireland and England. However, it was later revealed that he further aggravated the injury and had to be sent back to India. He missed the Test series against England, and India in conditions tailor-made for someone like Bhuvneshwar were without their best bowler. The pacer was the main weapon in 2014 and though India's seam bowlers bowled beautifully in the series, the addition of Bhuvneshwar could have made a big difference.
But, the large question still remains - Why was the Uttar Pradesh bowler included in the side despite a back problem which did not emerge in England but was rather already present? BCCI General Manager Saba Karim, who has the responsibility of conveying the status of a player's injury to the selection committee, stated that the system of tracking a player's workload is perfectly aligned.
"We have a centralised system where all information is aligned. All centrally contracted players are tracked and their workload information – including in IPL – is maintained. If they are injured in IPL, then they are referred to the BCCI by the franchises. The national physio, trainer and coach along with the captain are aware of it."
If, according to Karim, Shastri and Kohli knew of the injury to Bhuvneshwar, why did they not follow-up and ensure he was fully fit? Or were the selectors not made aware of the injury concerns to the player once again? Where was the miscommunication?
Ravichandran Ashwin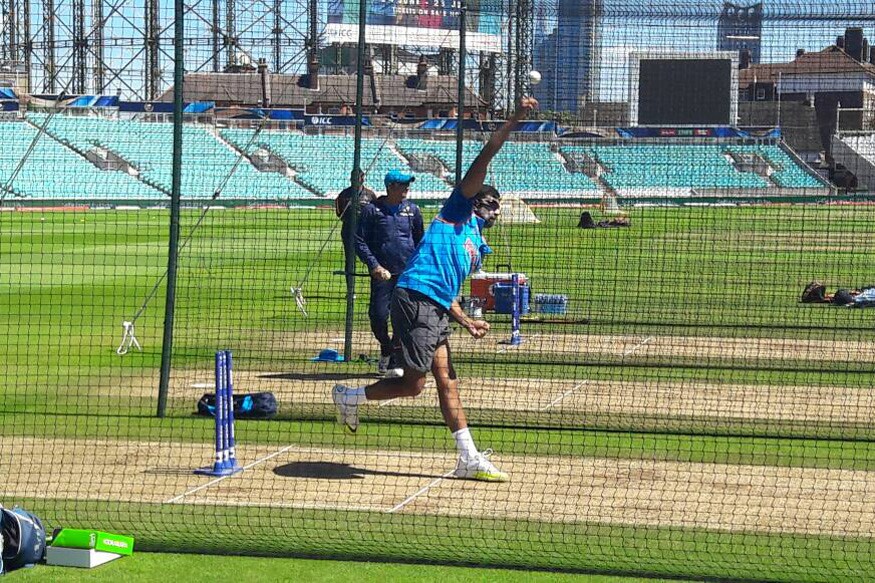 Ashwin's injury in the third Test was no secret. He bowled just one over in the first innings in the match that India won and though he sent down 22.5 in the next innings, he picked up just a solitary wicket and clearly lacked the sting. He did play in the fourth game, but his groin injury prevented him from pivoting his front foot that disabled him to bring his hips and body into play - something that is essential for an off-spinner. He failed to exploit the rough and was a poor shadow of his counterpart Moeen Ali who finished with 9 wickets in the game.
During the toss in fifth Test, Virat Kohli was upfront in stating that Ashwin had aggravated his injury from the third Test, which suggests that he was carrying an injury at Southampton. "Ashwin has been rested from the game as he aggravated his niggle in the last game," stated the Indian skipper.
However, coach Ravi Shastri had played down all speculations ahead of the Test and had been quick to state that, "Ashwin was fit, we must credit Mooen Ali for the way he bowled."
So what explains this rather odd scenario? Did the player hide his injury and play on, knowing that he could lose his place in the team if Ravindra Jadeja came in and pitched in with a better performance? But after spending a major part of the first innings of the third Test in the dressing room, did the management not understand that he was clearly not his 100%? Why did they play him then? Or, did they field him despite the injury as India needed their premier match-winner in a crucial game? Karim did mention that the management has the final say in choosing to play a player despite his niggles.
"The final decision rests with the team management who decides on which player to play in how many matches during tours or series."
If that was the case then we can come up with two conclusions. Either the player hid his injury and played on due to a psychological fear, or the management played him despite him being unfit. If so, why did Shastri choose ignorance and give off a contrasting statement in the pre-match presser? Were they hiding something or was there miscommunication?
A responsible outlook towards injuries
It is clear that Saha, Ashwin and Bhuvneshwar were all victims of different levels of mismanagement and miscommunication. Saha, who plays only in one format for India was desperate to correct his shoulder before the Tests in England and reported it to the physio. But a haphazard handling of things might force him to miss the flight to Australia as well.
In the case of Bhuvneshwar and Ashwin, the question arises whether the management was aware of the injuries? If no, who cleared the players to play? And if the management knew they were injured, why were they selected?
Quite clearly, there are lessons to be learnt from these incidents. Injuries will remain part and parcel of the game, but the key lies in how well they are managed. After all, the players are the most prized assets of any sporting set-up.
(Sarah Waris has made it a habit of jinxing every cricketer's purple form. On a normal day, she'll be found slouched, blabbering nineteen to the dozen whilst awaiting the next sporting triumph. She tweets @swaris16) ‏