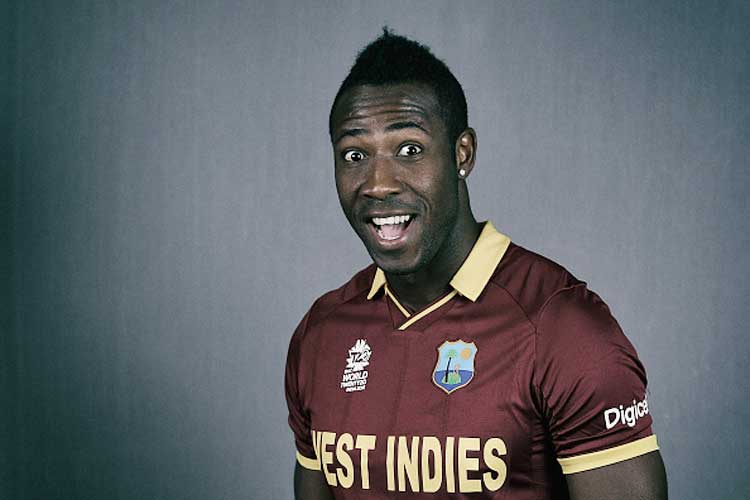 West Indies all-rounder Andre Russell has been ruled out of the T20I series against India beginning Sunday in Kolkata due to an injury. The explosive all-rounder, who plays for the Kolkata Knight Riders in the IPL, was not among the seven players expected to join the squad.
The KKR man's absence during training at Eden Gardens raised several eyebrows, with the media manager also reportedly refusing to comment about his absence.
In a release on the eve of the first T20I, West Indies' chairman of selectors Courtney Browne confirmed that Russell was injured, without elaborating.
The all-rounder was most recently playing in the Afghanistan Premier League where he turned out in one game for the Nangarhar Leopards. Three days later, four days after being selected for the T20 series in India, Russell took to social media and said that he was leaving the Leopards side earlier than expected due to what he indicated was a knee injury.
Previously, Russell had been left of the ODI squad against India because he was "ruled out of all 50-over cricket due to injury."
The all-rounder's absence will hurt the current World T20 champions even more as they are already without the services of experienced heads such as Chris Gayle and Evin Lewis.