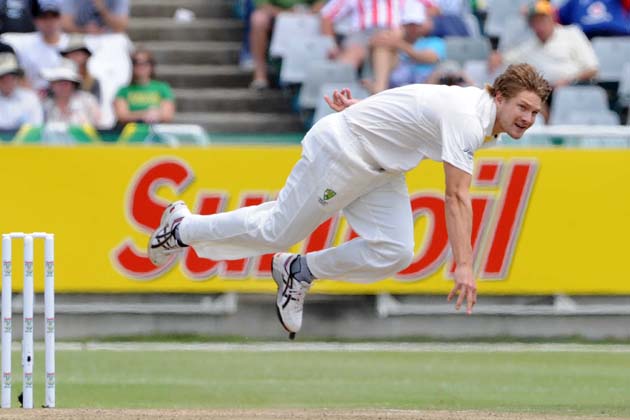 Wellington: Australia have suffered another injury scare ahead of the first Test against top ranked South Africa after all-rounder Shane Watson appeared to pick up a calf strain in a first class match on Saturday. The 31-year-old, whose career has been blighted by back and leg injuries, left the field during New South Wales' Sheffield Shield game against Queensland in Brisbane after bowling just one over, local media reported.
Watson stopped short after he bowled the final ball of his first over of the day. He then spoke to Australia captain Michael Clarke and left the field shortly afterwards. The Australian vice captain has had problems with his left calf previously, forcing him out of Australia's one day series in England earlier this year.
His workload has also been monitored with Cricket Australia keen to ensure he was in the best possible shape for the series against the Proteas. His injury scare follows the withdrawal on Friday of former captain Ricky Ponting from Tasmania's Sheffield Shield match in Hobart with hamstring soreness, though Cricket Australia officials said his withdrawal from the match was precautionary.
Promsing teenage fast bowler Pat Cummins, who had hoped to be fit in time for the third Test against South Africa in Perth, was also expected to miss most of the rest of the season with a stress fracture in his back.
The first Test against South Africa begins on November 9 at the Gabba in Brisbane.