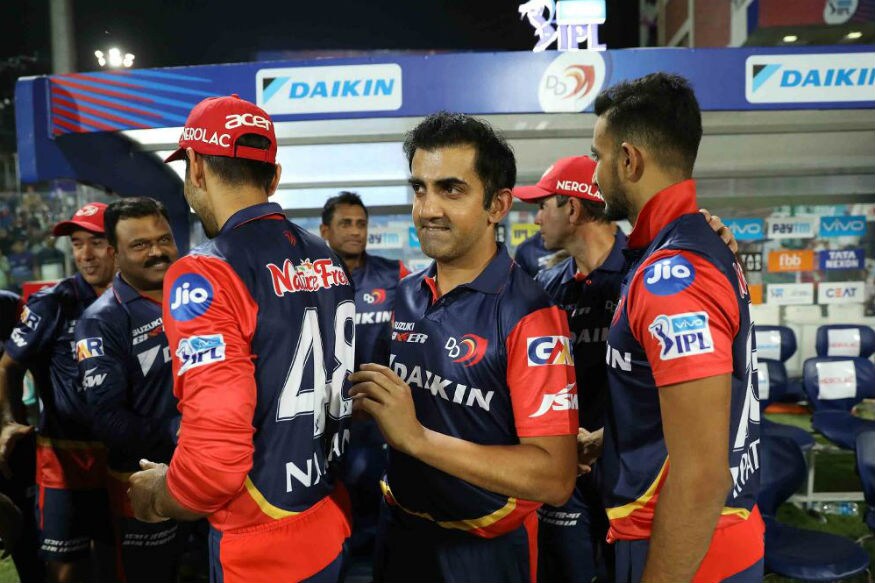 New Delhi: Some stunning last-over finishes (including Mumbai Indians turning the tables on Chennai Super Kings on Saturday) notwithstanding, the biggest story of the IPL so far this season has been Gautam Gambhir stepping down from the captaincy of Delhi Daredevils.
A captain relinquishing his job midway through a series or tournament is not unheard of. For instance, Ricky Ponting did this in the IPL a few seasons back when Mumbai Indians were struggling, and Mahendra Singh Dhoni quit during the Test series against Australia in 2014-15.
But such examples are rare. The appointment of a captain assumes a decent – if not lengthy – tenure. Stability and results are both important, and generally go hand-in-hand. The choice of person, therefore, is not made cavalierly, but after much deliberation.
Players also see captaincy as a major highlight of their careers and are loath to lose this easily. Apart from the loss of power and prestige that comes with the job, this also bespeaks failure, which is anathema to any sportsperson.
It wasn't different with Gambhir returning to Delhi once it became clear that his innings with KKR was ending. Apart from signaling the `ghar wapsi' of a local boy – important from a `brand' perspective for a franchise, there were important cricketing considerations.
In the preceding 10 seasons of the IPL, Gambhir had been amongst the most prolific batsmen. His rich international experience was obviously a boon and he had also led KKR to two title wins, showing both a strong desire to win and tactical acumen.
Even if there were occasional unflattering stories about his `loner' personality, these credentials were impossible to ignore for a franchise that had decided to rejig the team and was looking for a helmsman to steer it out of a decade-long rut.
When the season began, there was understandable hope – and excitement – that Delhi's new-look team flush with young stars, a proven captain and a stellar mentor in Ricky Ponting would be able to effect a turnaround. But that wasn't to be.
There has been wide speculation whether the decision to quit was Gambhir's own or forced on him by the Delhi management. I have no inside knowledge of the franchise and team dynamics, but I would not read too much into the mutually complimentary sounds made by the captain and the management.
That is for public consumption, though this does not necessarily mean that the captain and management were at loggerheads. My surmise is that that both parties were moving in the same direction having given each other enough time to see how the equation works out.
From the franchise's point of view, Gambhir's primary task was to deliver results, perhaps even more than runs. Delhi's had some highly skilled players and reputed captains in the past, which hadn't served its interest well. The management was expecting a cathartic change, not déjà vu.
Where Gambhir was concerned, the Delhi captaincy was a fresh challenge at this stage of his career. With prospects of playing for India in the doldrums, finishing his career on a high, albeit in a `domestic' tournament, would have seemed terribly exciting.
A string of defeats were compounded by Gambhir's own failures with the bat, which made it a double whammy for both the franchise and the captain. An out of form captain can still hold his own if the team is doing well. If not, he becomes uninspiring, and can be even seen as a burden.
Even if for different reasons, disenchantment with the circumstances was common to both parties, and it was only a matter of time before one or the other made the first move at rebooting for the remainder of the season.
From what was made public, Gambhir did that by stepping down. He was not picked for the next match which ironically Delhi won through a blazing effort from new captain Shreyas Iyer. Whether this signals a major turnaround in fortune or is just a blip remains to be seen. Also unclear is whether we have seen the last of Gambhir in this IPL, perhaps even cricket going ahead.
Understandably the Delhi ranks are cock-a-hoop with delight for the moment. But don't ignore the pathos behind the jubilation.