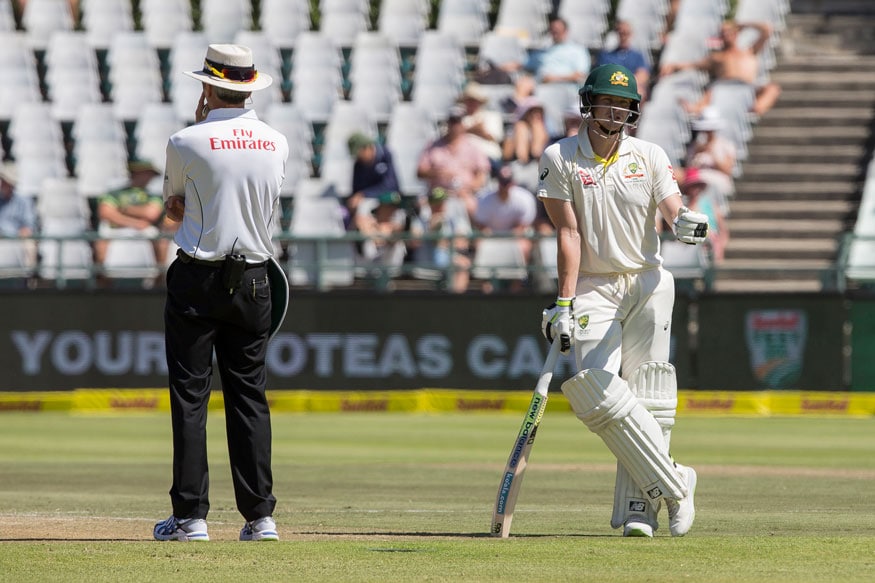 The investigation pertaining to the ball tampering scandal kicked off on Monday as some of the players and support staff were interviewed by Cricket Australia officials. According to cricket.com.au, CA Head of Integrity Iain Roy was given the responsibility of carrying out the investigation at the team hotel.
Before the proceedings started, the players talked to Australian Cricketers' Association chief executive Alister Nicholson.
The Aussie team is due to play the final Test against South Africa in Johannesburg that starts on Friday.
On Monday, In its attempt to carry out a thorough probe into the ball-tampering scandal involving skipper Steve Smith and batsman Cameron Bancroft, Cricket Australia sent Chief Executive James Sutherland to South Africa in order to assist with the ongoing internal investigation.
In a press release issued on Monday, CA informed that the findings of the investigation will be known by Wednesday. The move of Sutherland going to South Africa indicates that CA is planning harsher penalties on its players. Steve Smith, after the incident has already been banned for one Test, while Bancroft has been fined 75 per cent of his match fees by the International Cricket Council.
The incident that led to the charges being laid took place during South Africa's innings on Saturday afternoon in Cape Town when Bancroft was seen on television holding a foreign object while rubbing the ball, before hiding the object in his pocket, then inside his trousers.
As soon as the incident was shown on the big screen, the player was questioned in the presence of his captain by the two on-field umpires.
The matter has escalated to a level where Australian Prime Minister had to intervene. Malcolm Turnbull reacted to this scandal and had some rather harsh words questioning Smith and co.
"We all work up this morning shocked and bitterly disappointed by the news from South Africa. It seemed completely beyond belief that the Australian cricket team had been involved in cheating."
"After all, our cricketers are role models and cricket is synonymous with fair play. How can our team be engaged in cheating like this? It beggars belief."
"It's wrong, and I look forward to Cricket Australia taking decisive action soon."