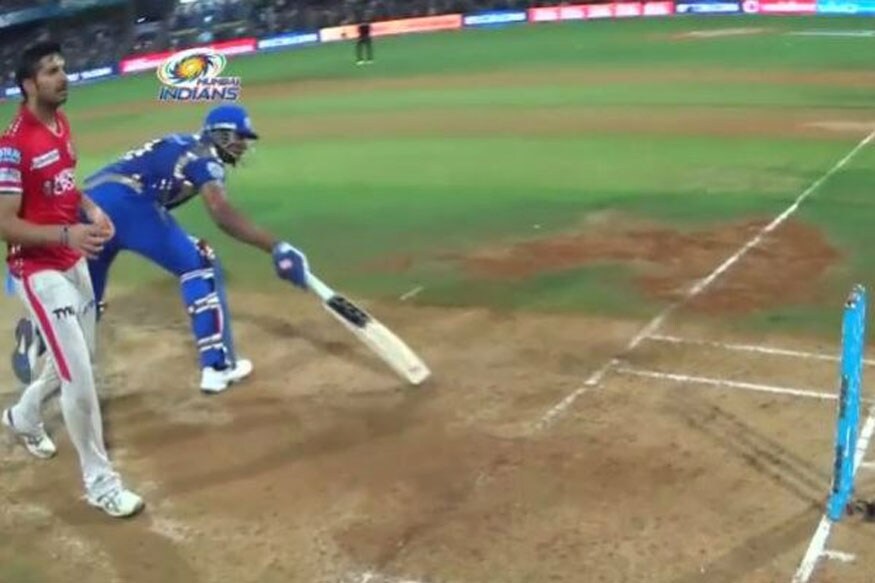 Mumbai: Kieron Pollard has managed to cause a big debate in cricketing circles after he ran a short run in the final over of Mumbai Indians' clash against Kings XI Punjab.

Mumbai Indians needed 16 runs to win off the last over and Pollard, while trying to take a double off the first delivery, failed to ground his bat while taking the first run.

From the looks of it, Pollard seemed to have done it deliberately, in order to make the most of the laws of cricket.


According to Law 18.3 (b) - "Although a short run shortens the succeeding one, the latter if completed shall not be regarded as short."


After the end of the second run, the umpire, who spotted the short run, duly reduced one run from Mumbai's score but Pollard stayed on strike and as a result seemed to have achieved his goal.


Won't be surprised if Pollard ran one short deliberately to keep strike

— Harsha Bhogle (@bhogleharsha) May 11, 2017



However, if the umpires had considered Pollard's act to be deliberate, as mentioned in Law 18.5, the West Indian would have been warned along with one run being reduced. A second deliberately short run offence would see the opposition handed five penalty runs.

Pollard though wasn't warned and managed to hit the next ball for a massive six. As a result Mumbai Indians needed 9 runs from four deliveries and looked favourites to win the match and end Kings XI Punjab's dreams of making it through to the play-offs.

Mohit Sharma though kept his cool and bowled three dot deliveries after that to ensure a 7-run win for KXIP.

First Published: May 12, 2017, 2:28 PM IST