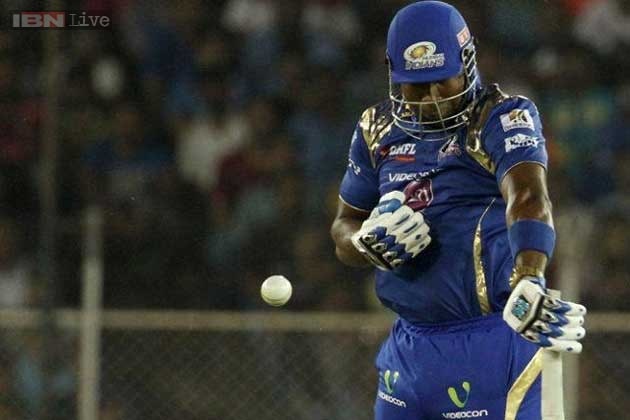 Ahmedabad: Disappointed after Mumbai Indians' third successive IPL loss, the team's West Indian batsman Keiron Pollard said his side needs to improve several aspects of it gameplan.
"I am surely disappointed. We didn't have a very good start. I did score runs, so did Corey (Anderson). But, overall it was not good enough. We have to touch up lot of aspects with regard to batting and bowling," Pollard said during the post match press briefing on Tuesday.
To a query regarding Mumbai Indians' strategy for the next match, Pollard said there would be some change in the coming games.
"We did not have a very good start in this game. We need to change our strategy for the next as we will be playing against Chennai Super Kings, who have been very consistent in their performance," he said.
Rajasthan Royals won by seven wickets against Mumbai Indians despite explosive batting by Pollard (70) and Anderson.