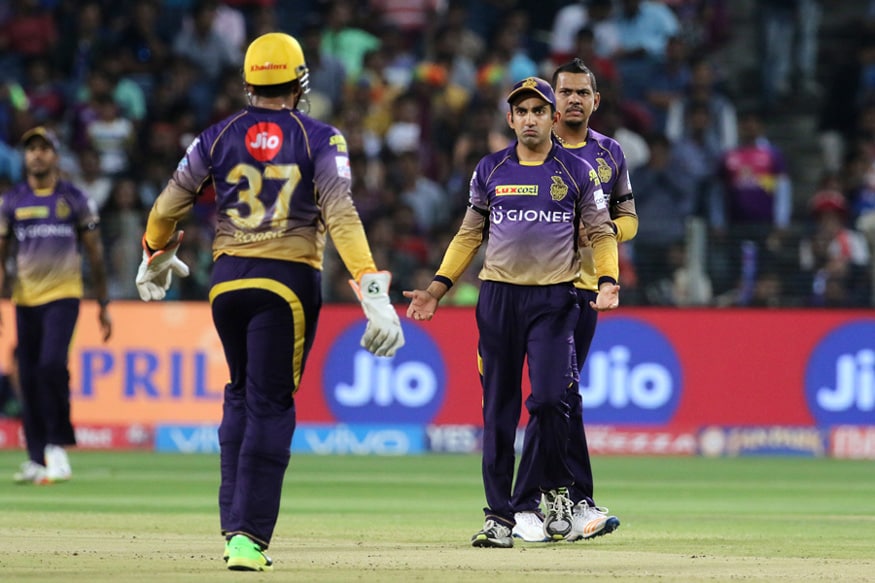 New Delhi: Chris Lynn's heroics went in vain as Kings XI Punjab recorded a thrilling 14-run victory over Kolkata Knight Riders at the IS Bindra Stadium in Mohali on Tuesday night.
Chasing a fighting target of 169, Kolkata got off to the perfect start with openers Lynn and Sunil Narine starting to hit boundaries from the word go. But KXIP spinner Rahul Tewatia slowed KKR down and ultimately they lost and skipper Gautam Gambhir just cannot get over it.
"Even after almost 24 hours, I haven't been able to make peace with our loss to Kings XI Punjab. It is one thing losing but another if you lose a game that you should have won easily, and in our case we played poorly. It seemed to me that while victory was knocking on the front door, we were all busy welcoming defeat from the back," he wrote in his column for Hindustan Times.
In fact, being the true leader, Gambhir took the blame on himself to begin with and said that his failure to keep the scoreboard moving was one of the reasons for the loss.
"To make clear the reasons, I'd begin with myself. My failure to rotate strike and ending up with plenty of dot balls against my name impacted our progress. After a point, desperation got the better of me," he revealed.
"I was like a CEO who had fallen short of results in first three quarters. To make amends in the final one, the desperate CEO rides on further risks, plunging the organisation further. Instead of looking to rotate strike and put Chris Lynn in charge, I kept thinking boundaries and ended up nowhere with just eight runs off 18 balls."
Gambhir said that even the next morning on the breakfast table, everyone wore a gloomy look.
"The disappointment was so deep that even while seated next to each other on the breakfast table, we didn't speak. Even his wife Sheetal, who is usually vivacious, concentrated on her dosa, rather than have a chat. Everyone seemed to be stung by what happened against Punjab," he said.
@media only screen and (max-width:740px) {
.quote-box{font-size:18px; line-height:30px; color:#505050; margin-top:30px; padding:22px 20px 20px 70px; position:relative; font-style:italic; font-weight:bold}
.special-text{font-size:24px; line-height:32px; color:#505050; margin:20px 40px 20px 20px; border-left:8px solid #ee1b24; padding:10px 10px 10px 15px; font-style:italic; font-weight:bold}
.quote-box img{width:60px; left:6px}
.quote-box .quote-nam{font-size:16px; color:#5f5f5f; padding-top:30px; text-align:right; font-weight:normal}
.quote-box .quote-nam span{font-weight:bold; color:#ee1b24}
}