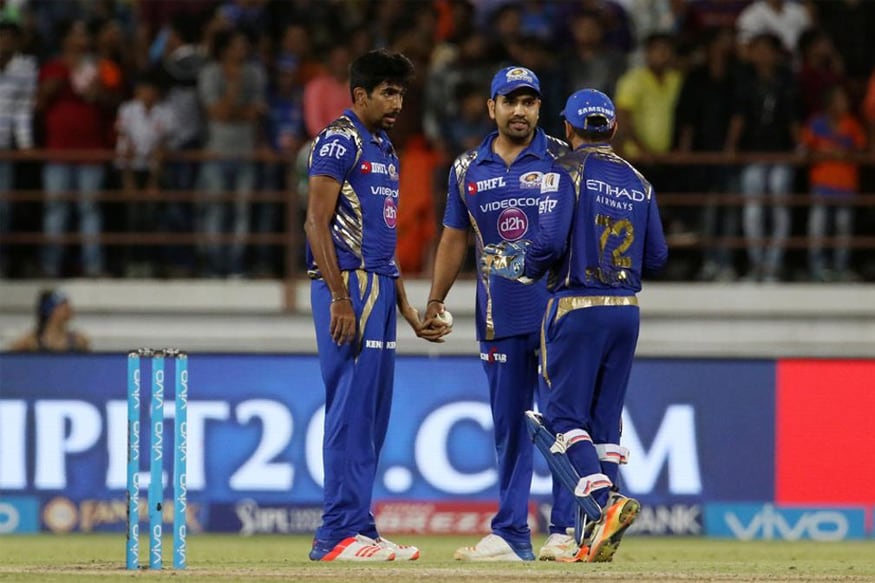 The clash between Mumbai Indians and Gujarat Lions was undoubtedly the best clash of the tournament with Mumbai coming out triumphant after a thrilling contest in the Super Over. But the man who solely took MI to a 5-run win over the Lions was Jasprit Bumrah.
Bowling the Super Over with Gujarat Lions needing 11 runs to clinch a thriller, Bumrah stole the show as he gave away just 6 runs with the perfect mix of yorkers and reverse swing doing the trick. Even though he bowled a no-ball and a wide, Brendon McCullum and Aaron Finch failed to do much under the heat.
Needing 12, Gujarat sent out McCullum and Finch as Bumrah took the ball for MI. Bumrah started with a no-ball as Finch missed the yorker. The free hit was another yorker and Finch tried a ramp shot and missed it. Just one of the first ball. 10 needed from 5 with McCullum on strike. A wide as GL needed 9 off 5. But another dot as GL now needed 9 off 4.
Bumrah bowled another beauty as McCullum missed and GL stole a single to make it 8 off 3. Bumrah bowled a dot. 8 now needed off 2 as Finch failed to hit the full toss. GL now needed 7 off 1. McCullum at the crease and he managed just a single as Mumbai won.
Earlier, Mumbai Indians took first strike in the Super Over with Jos Buttler and Kieron Pollard taking strike against James Faulkner. Buttler took a single to start, but Pollard started with a boundary. He then went for a big one over long-on. Another attempt to clear the boundary saw Pollard caught by Aaron Finch at long-on for 10. Buttler went the very next ball, caught beautifully by Ishan Kishan at point. Mumbai Indians could manage only 11.