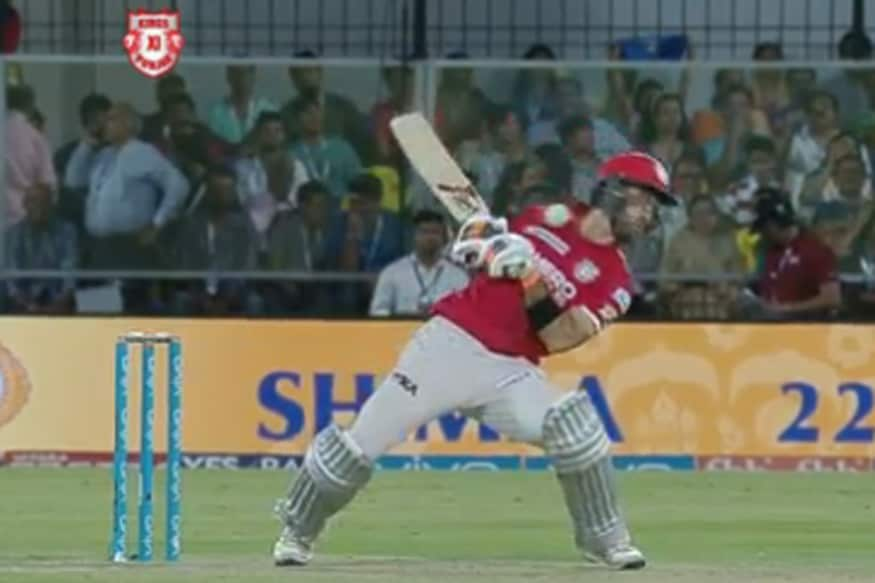 New Delhi: Young pacer Jasprit Bumrah has become a mainstay for both his national team as well the his IPL team, because of his exploits in limited-overs cricket in the past few years. Bumrah's pace was once again at it's best against Kings XI Punjab on Thursday, and on the receiving end of it was none other than Aussies big-hitter Glenn Maxwell.
The incident occurred in the 14th over of the match and Maxwell was relatively new at the crease after the dismissal of Wriddhiman Saha.
Bumrah welcomed the 'Big Show' by sending down a fierce bouncer which almost caught Maxwell in the head. The KXIP skipper saw the delivery early and tried to duck out of the way but couldn't get out of the line in time.
Maxwell tried to move towards the leg side, but the ball was angled-into him and so he couldn't move out of the way completely. But Maxwell was saved from getting hurt as the ball took a top edge off his bat and rolled away.
However, this incident failed to rattle the Aussie, as he went onto bludgeon 40 runs off just 18 deliveries in the match to take KXIP's score to 198 in their designated 20 overs. In the same match, Hashim Amla became the first overseas player to hit a century in this edition of the IPL.
But their heroics went in vain as Mumbai won the match by eight wickets to register their fifth win on the trot in the league.
First Published: April 21, 2017, 3:22 PM IST