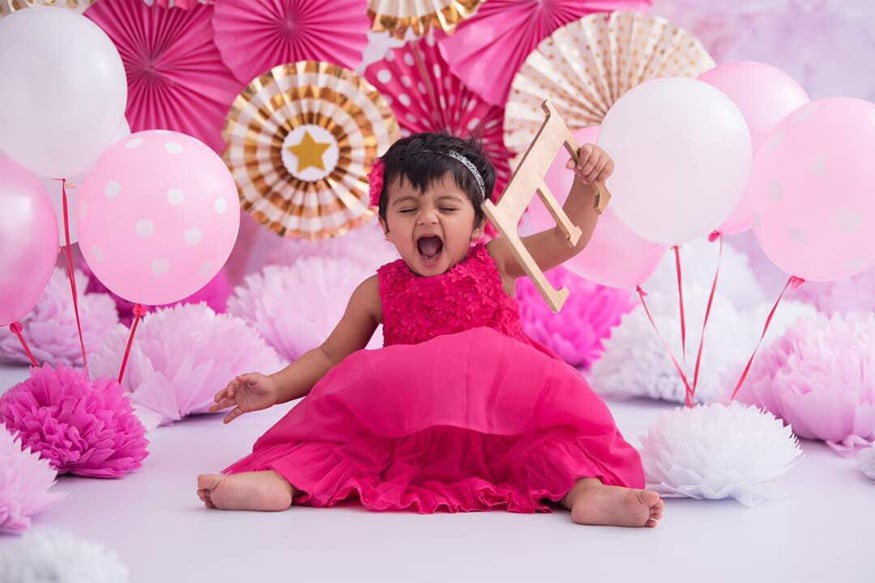 New Delhi: Suresh Raina might have had a torrid time recently, thanks to his IPL team Gujarat Lions' woeful performance, but he finally had a reason to smile on Monday as he celebrated daughter Gracia's first birthday.

Taking to Twitter, Raina wrote: "One year ago you came into our life and brought with you so much sunshine and joy! Happy Birthday Gracia!


#HappyBirthday #GraciaTurns1 ❤️🎉🎉🎂."
One year ago you came into our life and brought with you so much sunshine and joy! Happy Birthday Gracia!#HappyBirthday #GraciaTurns1 ❤️🎉🎉🎂 pic.twitter.com/kzwu9iLNvS

— Suresh Raina (@ImRaina) May 14, 2017
In fact, Gujarat Lions also wished little Gracia on Twitter as they wrote: "Happy 1st birthday to the cutest kid ever! 🎂👼
It's a '1'derful today 😀 #GraciaTurns1 #HappyBirthdayGracia."
Happy 1st birthday to the cutest kid ever! 🎂👼
It's a '1'derful today 😀 #GraciaTurns1 #HappyBirthdayGracia pic.twitter.com/Fno0HlAOmt

— The Gujarat Lions (@TheGujaratLions) May 15, 2017
On the field, Gujarat though, ended with just 8 points from 14 games with 4 wins this season. After a brilliant show in their debut season in 2016, this wasn't the best effort from the Gujarat outfit.
Raina had a mixed bag of a tournament, but a mediocre bowling attack meant his team wasn't been able to defend big totals and found themselves languishing near the bottom of the points table right through the season.
Lions also lost Brendon McCullum, Dwayne Bravo and Andrew Tye to injuries. Bravo was ruled out of this edition as he was yet to recuperate from a hamstring surgery after sustaining an injury in December during the Big Bash League.
First Published: May 15, 2017, 1:41 PM IST