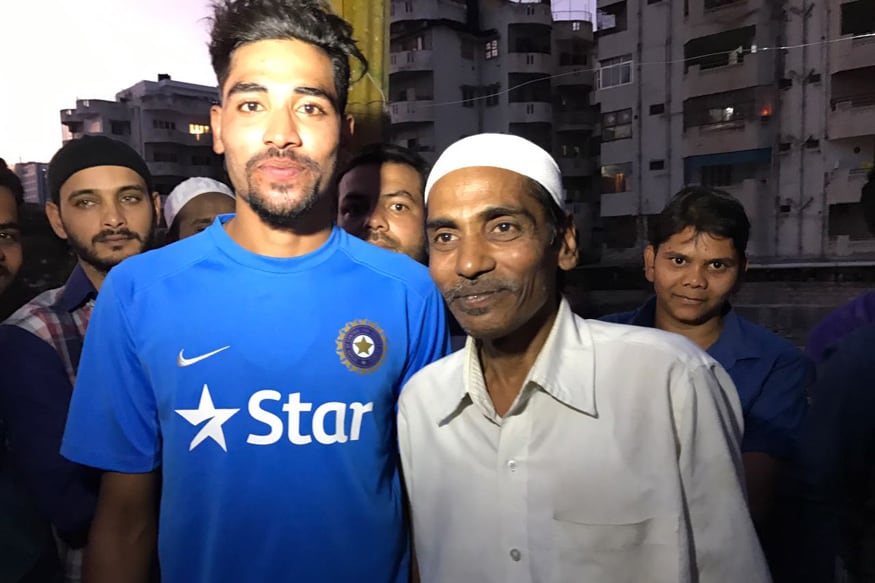 The most inspiring story in this years IPL auction has been that of Hyderabadi pacer Mohammed Siraj who was sold at a whopping price of Rs 2.6 crore to Sunrisers Hyderabad. His base price was Rs 20 lakh.

An auto drivers son, Siraj was passionate about cricket since childhood and believed his hard work would pay off. Now playing his dream IPL, he wants to take the wicket of best batsman in the world, who is none other than Virat Kohli.

Speaking to CNN-News18, Siraj said, " I am very happy and did not expect this amount. I want to thank my family for all their support. Now, I want to improve on my bowling and give my best performances."

Siraj's father who drives auto in Hyderabad for a living says his son has made him proud. Speaking to CNN news 18, he said, "My son always wanted me leave auto rickshaw. Now if he says so, I have no option but to listen to him."



(Image credit: Getty Images.)

Siraj's parents say they have never watched cricket matches. But with their son performing on international platform, they don't plan to miss a single match.

Siraj's mother Shabana Begum told CNN-News18, " I wanted him to study but he was so passionate about cricket that he never missed a practice session. He would even run in the night to play cricket and I will scold him. But today he has given all of us so much happiness."



First Published: February 20, 2017, 7:37 PM IST