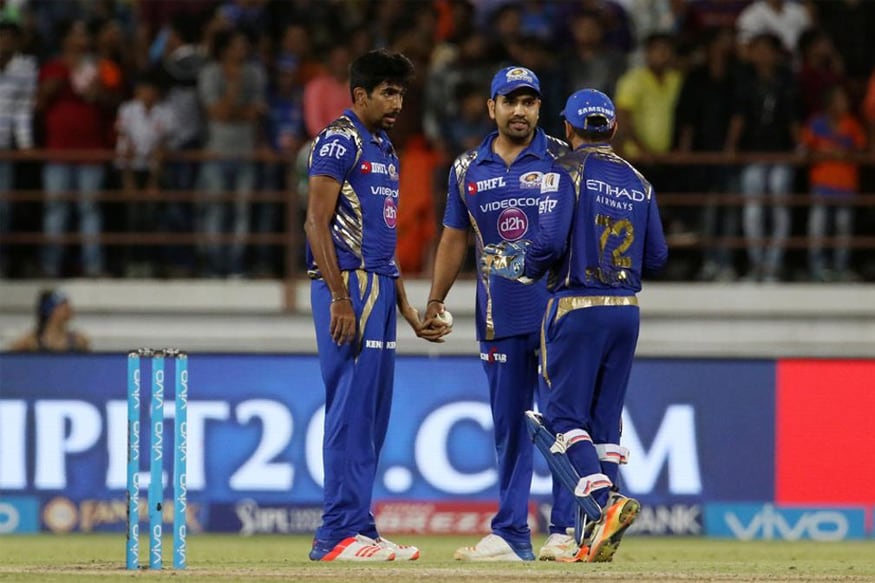 New Delhi: Saturday night could not have ended on a better note for cricket fans in the country as Mumbai Indians and Gujarat Lions played out a Super Over at the Saurashtra Cricket Association Stadium in Rajkot. In what turned out to be the best contest of the season, Mumbai Indians beat Gujarat Lions by 5 runs in the Super Over after the match ended in a tie with both teams scoring 154.
Bumrah stole the show as he gave Gujarat Lions just 6 runs with a volley of yorkers and a mix of reverse swing to go with it as Brendon McCullum and Aaron Finch failed to do much under the heat.
Speaking to MI Media after the game, Bumrah revealed that he was under pressure as he was bowling the Super Over for the first time. But Bumrah trusted his natural instinct and the rest as they say is history.
"First time, I was bowling the Super Over! There was pressure always, because I was defending just 11 runs. But, at that time, you don't think too much. You only think about positive aspects and everything you have planned," he said.
Skipper Rohit Sharma was constantly seen talking to Bumrah during the over and the latter said that he was very supportive.
"He didn't say much, he just asked me to back my skills and not take too much pressure on myself. He asked me to stay confident and assured me that this is just another over. He told me not apply extra pressure and treat it like a Super Over, be calm and try to execute the plans," Bumrah revealed.
Bumrah said that keeping calm and not panicking helped MI cross the line in the Saturday night thriller.
"We weren't panicking really. We were under pressure when we were losing wickets quickly. It was a good, tight match and usually, these things happen in cricket. So, we were happy in the end that we were on the winning side," he said.
Bumrah also spoke about his practice sessions and how he goes about training on bowling the perfect yorker.
"I don't practice like that, the way Lasith Malinga does, keeping the shoes. I practise with him, how to bowl yorkers, but I always have a death bowling session during practice. I have to do so, because I always bowl in the death whether it is for Gujarat, India or Mumbai Indians. So, I have a proper death bowling session," he said.
@media only screen and (max-width:740px) {
.quote-box{font-size:18px; line-height:30px; color:#505050; margin-top:30px; padding:22px 20px 20px 70px; position:relative; font-style:italic; font-weight:bold}
.special-text{font-size:24px; line-height:32px; color:#505050; margin:20px 40px 20px 20px; border-left:8px solid #ee1b24; padding:10px 10px 10px 15px; font-style:italic; font-weight:bold}
.quote-box img{width:60px; left:6px}
.quote-box .quote-nam{font-size:16px; color:#5f5f5f; padding-top:30px; text-align:right; font-weight:normal}
.quote-box .quote-nam span{font-weight:bold; color:#ee1b24}
}