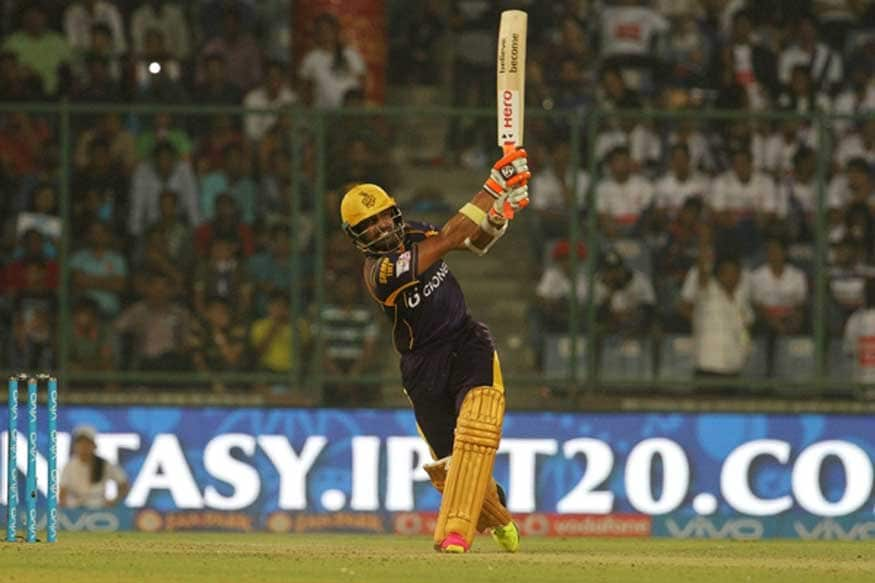 The old adage goes that catches win you matches and while Delhi Daredevils did not technically miss a catch, a misunderstanding between Sanju Samson and Amit Mishra meant that Robin Uthappa got a life when batting on 9 with KKR's score on 37/1 in the 6th over.
The rest as they say is history. Till then, Uthappa was happy to rotate the strike as Kolkata had already lost the wicket of Sunil Narine early in the chase. And it was a good bouncer from Kagiso Rabada that Uthappa top-edged.
From the looks of it, it was Mishra's catch. While he was running in from short fine-leg, Samson was running back and also, Mishra looked to be in a better position to catch the ball. But then, a lack of communication saw Mishra pull away from the ball.
From there on, it was complete carnage as Uthappa did not look back. He was severe on the pacers. He first plundered 18 off the 8th over from Morris and then hit Pat Cummins for 12 runs in the 9th over. In between, he also helped himself to boundaries off Mishra and Rabada.
A direct-hit from Karun Nair finally ended Uthappa's innings against the run of play, but by then, KKR were well on their course to a thumping win as the score read 117/2 in 12.2 overs, chasing 161 for their seventh win of the season.
First Published: April 28, 2017, 8:29 PM IST