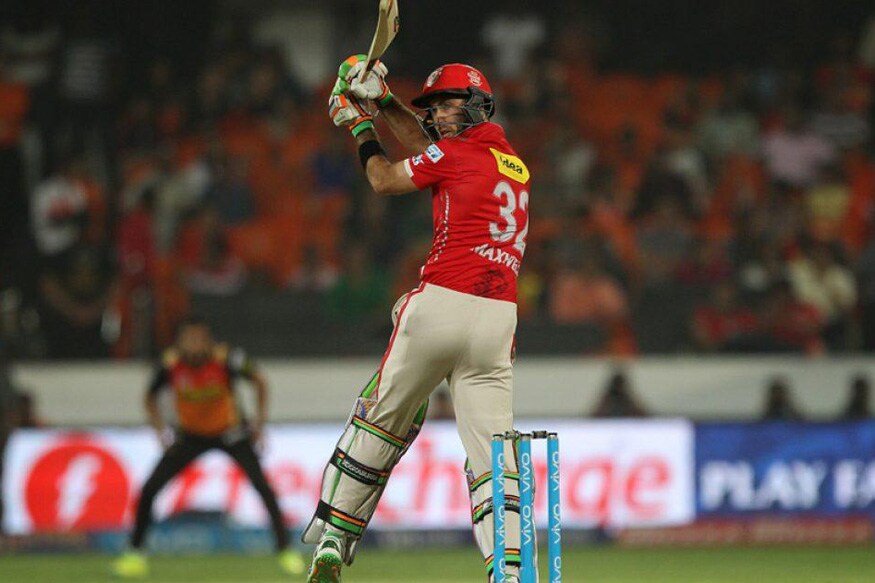 Chasing 208 is never easy, especially under lights, but when you have power hitters like Glenn Maxwell in the team, the opposition can never rest easy. He has been known to get into zones when everything goes out of the park.
So, even though Sunrisers Hyderabad had started well and dismissed Martin Guptill (23) and Manan Vohra (3) early in the chase, with the score reading just 37/2 after 3.5 overs, it was the wicket of Maxwell that turned the match completely in SRH's favour.
With Shaun Marsh going strong, a quickfire 20 or 30 would have been enough to change the tide and bring KXIP back into the game. But that is where luck played a big factor and turned the game in David Warner's favour.
KXIP were scoring at 9.25 runs per over when Warner handed the ball to Siddarth Kaul in the 5th over of the innings with KXIP's score reading 37/2. Marsh was starting to look confident, having hit 10 off 6 balls and Maxwell had just come in and faced a ball off Ashish Nehra's second over, the 4th of the innings.
While Marsh played the first four ball, he took a single off the fifth delivery to get Maxwell on strike. And Kaul bowled the last ball down the pads of Maxi. And while on other days he would have smashed that to the mid-wicket fence, Maxwell decided to be cheeky on Friday and tried a cute leg glance, only to hit it straight to Nehra at short fine-leg.
KXIP could never really recover from that shock dismissal.