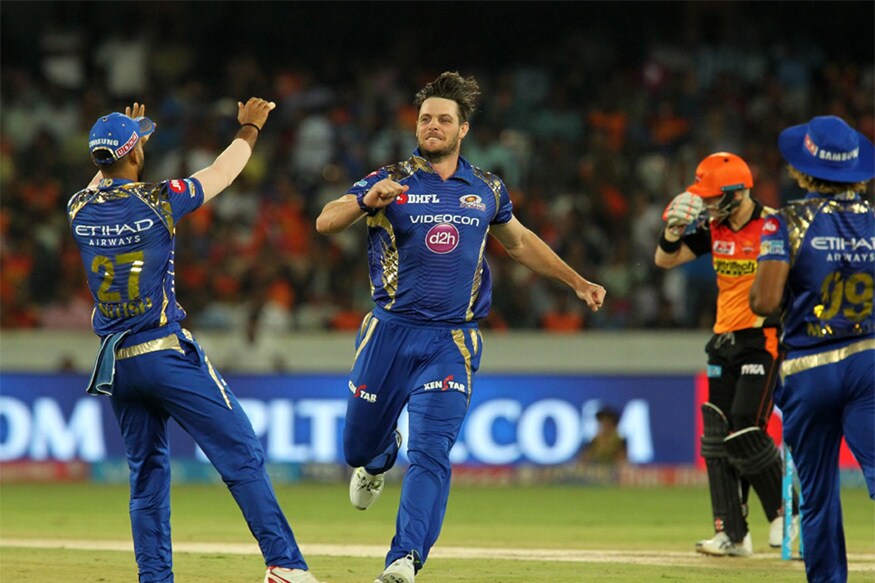 Mumbai: Mumbai Indians pacer Mitchell McClenaghan feels bowlers have been more expensive in this season of the Indian Premier League due to fearless batting by the youngsters.

"If you look across the board in this IPL, there have been times when people have gone for 40 plus and very good bowlers simply go for 50 or 60, that is unheard of, that's not been happening in last couple of years," the Kiwi pacer told reporters at the pre-match conference.


"The frequency of that actually happening is far greater than the past season, it is just the way the game has changed, the equipment, guys are playing with lot less fear, youngsters come in and swing from ball one, it is getting harder, you have to keep backing your self and adapting as we always do," added McClenaghan, who has picked up 17 wickets this season.


Table-toppers Mumbai Indians take on Kings XI Punjab in what is another do-or-die clash for the visitors to stay afloat in the cash-rich T20 league.

Talking about his role in the team, McClenaghan said: "My role in the side is to go and take wickets and be aggressive and try and get the key batsman out in the opposition, so it is important for me to do that and bowl lot of hard overs when the guys are in or going to hit in the end.

"So it is important to put things in perspective because everyone bowl in different stages, and I know I guess, you are going to go for runs, then back myself and come back and do you job next over or next game," he added.

McClenaghan also said that Englishman Jos Buttler, who left for national duty, won't be available for the play-offs.


"Jos Buttler won't be with us for the play-offs, he had a great season for us and he is a world class batsman, but we bring someone in the Mumbai team (in place of Buttler) and with the record Lendl (Simmons) has got in T20 cricket, we are pretty lucky that someone like Lendl comes in and takes Jos's spot," he said.


"The key for Lendl is to get a couple of games under his belt, get upto speed before the play-offs and he is a crucial member for the play-offs," he added.

On a personal note, McClenaghan said he is focusing on his batting and wants to become a good number eight batsman in the shortest format.

"Just for myself I want to keep improving, my batting has become better since the last couple of years. I want to prove myself to a position where as Ricky Ponting did and Mahela Jayawardane did earlier this year, they have the confidence to promote me up the order and I try and score some quick runs," he said.

"So it is a personal thing for me, I just want to prove myself and become a good number 8 batsman in T20 cricket, where I can come out and get 20 off 8 balls, personally I want to get better," he added.

McClenaghan also said that Krunal Pandya was having a slight niggle and was working with the physio.


First Published: May 11, 2017, 10:09 AM IST