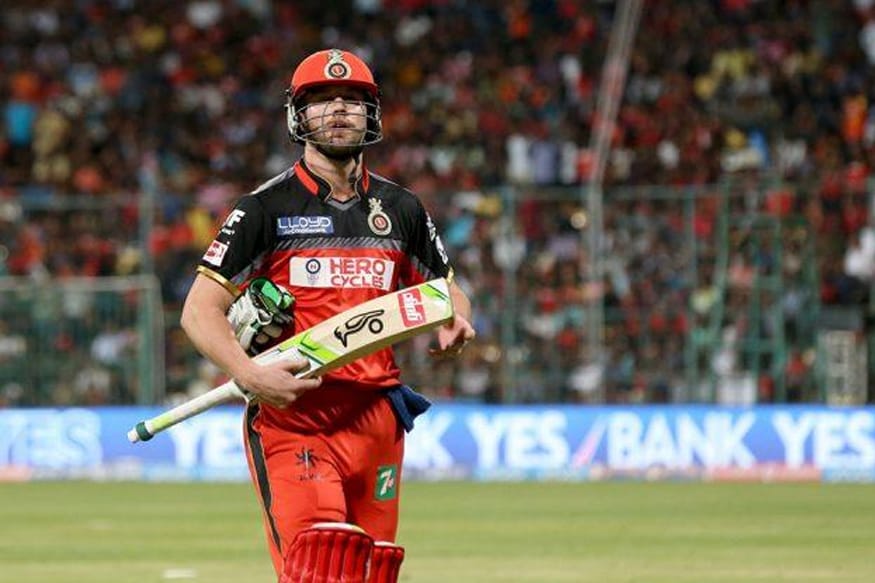 He has not been in the best of forms this season, but RCB batsman AB de Villiers looked in fine touch at the Wankhede Stadium on Monday afternoon as he held the innings together after RCB lost Virat Kohli for just 20. But his dismissal for 43 in the 13th over brough Mumbai Indians back in the game.
De Villiers had just hit a six off Krunal Pandya's first ball of the over before his attempt to hit another slog sweep saw the South African top-edge the ball, only for Jasprit Bumrah to complete a simple catch at short fine-leg.
Interestingly this was the fourth time in four innings that Krunal had dismissed ABD and he showed that to the batsman with a boundary signal. But more than the personal battle, the wicket also meant that RCB did not have the platform to go for the kill in the death overs.
Having done all the hardwork to build the innings, ABD was dismissed just when it was time for him to put the foot on the pedal. The timing of the dismissal more than anything put the brakes on the RCB innings as they managed 5, 4 and 7 runs in the next three overs.
De Villiers left the crease with RCB's score reading 102/4 in the 13th over, a run-rate of around 8 runs per over. And the score read 122/5 after 16 overs, a run-rate of 7.62.
In natural circumstances, the team accelerates going into the last six overs, but RCB failed to do that with Mumbai tightening the screws on Kedar Jadhav and Pawan Negi. Even though the two did put on 54 for the 6th wicket at 9 runs per over, they failed to score the 15s and 20s needed in the closing stages of the innings.
In the end, they finished on 162, a score that is easily chase-able at the Wankhede Stadium, thanks to its short boundary and a wicket that suits strokeplay.