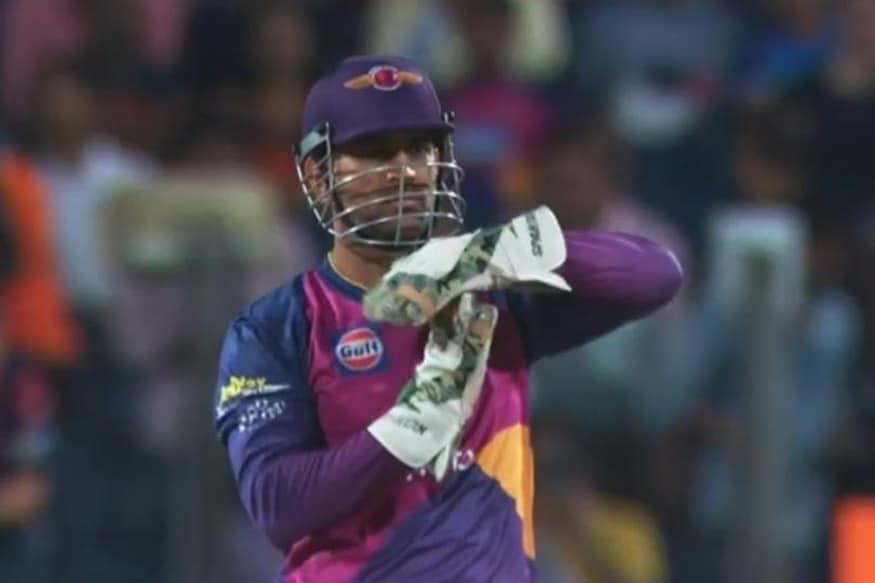 New Delhi: Looks like Rising Pune Supergiant wicket-keeper MS Dhoni has had to pay the price for jokingly signalling for a review after Imran Tahir struck Mumbai Indians all-rounder Kieron Pollard on the pads during the second game of the IPL in Pune on Thursday.
Match referee Manu Nayyar seems to have not taken the joke nicely and the former India skipper has been reprimanded for breaching the IPL Code of Conduct.
According to a statement issued by BCCI, Dhoni admitted to the Level 1 offence (Article 2.1.1) for conduct that is contrary to the spirit of the game. It further said that in case of Level 1 breaches of the IPL Code of Conduct, the match referee's decision is final and binding.
While it wasn't mentioned clearly as to why Dhoni had been reprimanded, the incident involving Dhoni signalling for the use of DRS could be the only logical explanation. While fans and commentators had a laugh, Nayyar did not find it in the spirit of the gentleman's game.
Pollard had just hit Tahir for a boundary and was batting on 6 when Tahir bowled one that skidded on after pitching. While Pollard missed the ball, it was a close call with umpire S Ravi feeling that the ball was hitting the bat first and then the pad.
Pollard survived even as a distraught Tahir went back to his bowling mark. This is when Dhoni jokingly signalled for a review.