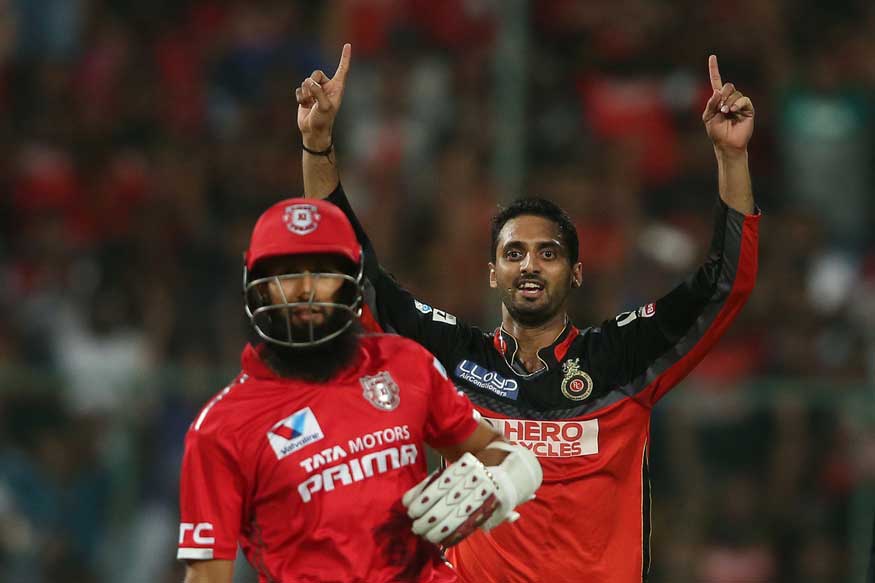 Bengaluru: It has been a disastrous campaign so far but Royal Challengers Bangalore pacer said his team has the potential to turn things around in the ongoing Indian Premier League (IPL).
"Definitely. We have a bunch of good players. We know that we have to win all the six games," he told reporters ahead of tomorrow's match against Gujarat Lions at the Chinnaswamy stadium.
RCB are on the verge of an early exit from the league if they lose any of their last six matches. They are placed sixth on the points table after sharing a point with Sunrisers Hyderabad in a washed out match yesterday.
"Pressure will be there certainly. We have to be positive. We have to play each game and win each game," he said.
Asked about the pitch, Aravind said it has become slower compared to last year.
"Yes, the pitch has become a little bit slow. Not as good as it was last year. But it is a competitive pitch. It is becoming slower by the day, and yet it is a competitive wicket," he said.
Asked about the underwhelming performance of star batsman Chris Gayle, Aravind said, ""There is not much discussion on him in the dressing room. He is a master batsman."
"Unfortunately, he is in bad form this year. It is very difficult for a batsman to be in peak form every year. Sometimes, it happens in cricket," he said.
First Published: April 27, 2017, 8:57 AM IST