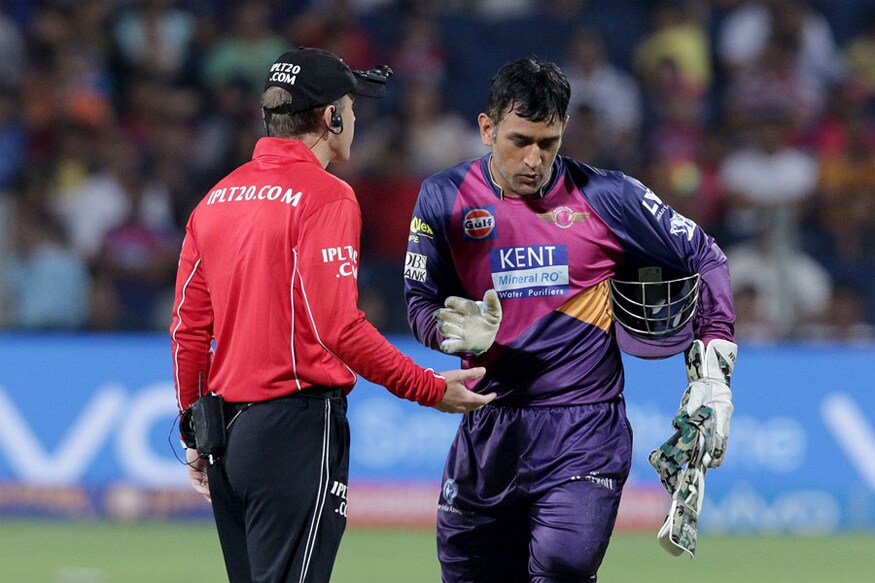 New Delhi: Rising Pune Supergiant owner Sanjiv Goenka has had a tough time explaining why the franchise decided to remove India's most successful skipper MS Dhoni as captain of the IPL team and hand over the mantle to Australia skipper Steven Smith. He realises that the fans aren't too happy and RPSG have earned the wrath of the fans on social media. But Goenka wants the fans to trust him and his decision-making.
Speaking to CricketNext, Goenka finally spilled the beans on Dhoni's removal as captain and said that while everyone is entitled to have an opinion, the interest of the team is priority and that is why the captaincy was handed over to Smith.
Goenka though was quick to reiterate that he has immense respect for India's World Cup-winning skipper.
"To me, the media can say whatever they want, the social media can also say whatever. I respect everything, I respect all the views and each one is entitled to their own views. But, I do not think it is a matter of public debate as to what went behind the decision (of handing the captaincy to Smith). Sometimes the decisions are not necessarily the most popular, but that is the way it is.
"You are here to take decisions which are in the best interest of the team, which is what we are trying to do. And, we do believe that we have a great team and we do believe that we will perform well this year, but that only time will tell," he said.
"I have said this and I will say this again that every time I have met MS or interacted with him, I have learnt something new. I have immense respect for him both as a player and as one of the finest leaders. I have no qualms in saying that I am his biggest fan."
Pune's decision to remove an 'S' from Supergiants also raised a few eyebrows, but Goenka reveals that just like cricketers, he too is pretty superstitious. And numerology is the reason behind the dropping of a letter.
"It has to do with numerology. We had been suggested last year itself that we should remove the 'S', but we did not pay much heed. But after the way the team performed last year, we thought might as well give it a shot," he laughs.
While Pune didn't do well in their debut season, another debutant – Gujarat Lions – did exceedingly well, finishing atop the points table at the end of the group stage, but Goenka says that it is more about matching one's own expectations than competing with other teams and their results. He also feels that he understands the league much better after a season and that is why he has made the necessary permutations during the auction.
"I don't think there is pressure on us just because someone else has done well. We didn't do well and this year I believe we have a way better team than last year, so I have more expectations from my team this year than I had last year. Definitely as an individual I have learnt a lot more in this one year. I have become a little more confident, despite failure or maybe because of failure.
"We have gone in for match-winners or potential match-winners like Ben Stokes, Imran Tahir etc, and these are all pointers in that direction. We had only one good pacer last year so we went for Shardul Thakur, similarly, we wanted a hard hitting Indian batsman, so we went for Mayank Agarwal. So, we have plugged in certain deficiencies that we had," he signed off.
First Published: March 31, 2017, 8:58 AM IST