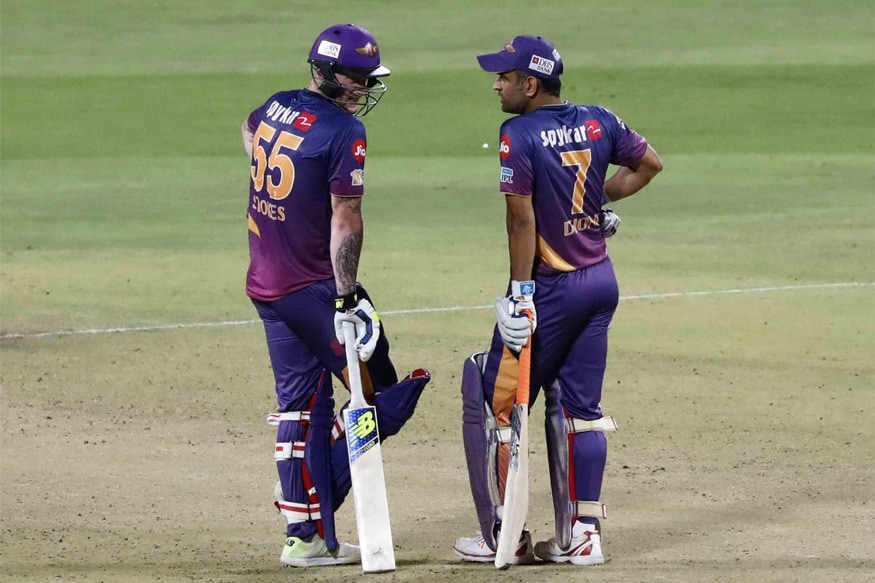 Dwayne Smith had bowled two overs in the Pune innings and given away just 11 runs when Gujarat Lions skipper Suresh Raina decided to hand him another over. With Rising Pune Supergiant needing 60 off 30 balls, Raina must have felt that Smith could give him another economical over. But what happened next changed the complexion of the game completely.
Smith bowled a wide off the first ball. With MS Dhoni coming down the track, Smith looked to go wide, but that was well past the guideline and the umpire had no hesitation to call that a wide.
The first legitimate delivery was full and dipped on Dhoni. Struggling to hit form, Dhoni got that on the pads and ran through for a single. With Stokes in good form, that seemed the best solution.
As expected, the next one went for a biggie. That was on a length outside off and Stokes gave it the swing of a club and that went miles back into the stands.
The third one was again outside off, but this time Stokes made room for himself and went over the top of extra cover. That brought Stokes and Pune four valuable runs.
Smith decided to bowl a slower one and this time Stokes closed the face of the bat early and the ball went past Smith as Stokes and Dhoni completed two runs.
The fifth delivery was another slower ball and Stokes this time did not take a chance and just hit it to mid-wicket to complete a single and hand Dhoni the strike.
With 15 runs already in the bag, Dhoni still went for the full-blooded drive, only to find long-off. Another single to cap off the over.
The 16 runs from the over meant that Pune then needed 44 off 4 overs at 11 runs per over, a not so demanding task in present day T20 cricket.