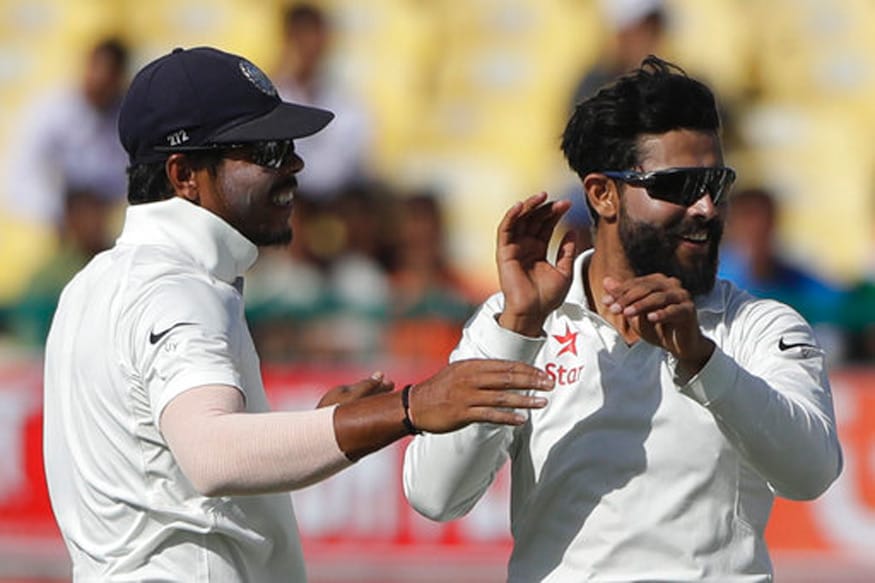 New Delhi: The BCCI has asked Umesh Yadav to rest for two weeks to recuperate from a right hip and lower back soreness. This means that the Kolkata Knight Riders pacer will miss the first couple of games in April.
In fact, even Gujarat Lions all-rounder Ravindra Jadeja has been asked to rest for a period of two weeks to recuperate from issues in his spinning finger. It comes as no surprise because the left-arm spinner has bowled his heart out this home season and skipper Virat Kohli went on to tag him the 'bowling machine'.
"R Jadeja & Umesh Yadav — have been advised rest for 2 weeks to recuperate. Jadeja has issues with the spinning finger & Umesh has right hip and lower back soreness and they will recover during the initial phase when their respective teams will play their first and second match of IPL 2017," the BCCI said.
Kolkata Knight Riders CEO Venky Mysore had on Friday refused to divulge whether the star pacer had been advised rest by the BCCI, but the media release from the board has made his position clear.
"There is nothing official I have heard. Until we hear something official from BCCI/IPL, there is nothing I can comment. If there is any truth to that a statement will come out soon," Mysore had told reporters.
Also Read: Ashwin, Murali Vijay Join IPL 10 Casualty List
Asked if the news, if true, will affect the team or not, Mysore said the two-time IPL winners have all their bases covered. "I am a believer in the fact that you cannot control certain things. The good news with our team is all our bases are covered for any eventuality. He (Umesh) is a top player. But I can't comment right now. It will be speculative."
Umesh was the pace spearhead for India in the just concluded home season after Mohammed Shami was ruled out in the middle of the England series. Umesh not only took up the challenge, but was also one of the most improved bowlers this home season.
Also Read: KL Rahul: Yes, I Have Been Ruled Out of IPL
In fact, despite the wickets helping the spinners, he was the third-highest wicket-taker for India in the just concluded series against Australia, behind Ravindra Jadeja and R Ashwin.
First Published: April 1, 2017, 12:34 PM IST