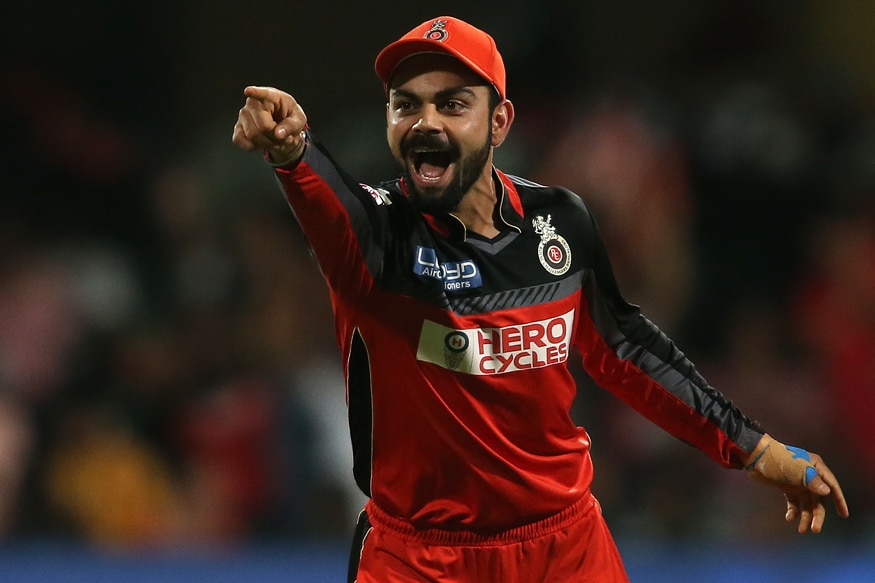 New Delhi: Virat Kohli might still be out of action with an injured shoulder, but he still rules the heart of cricket fans across the country. Royal Challengers Bangalore might have had a poor start to their campaign, losing two of the three games they have played, but skipper Kohli is still a fan favourite on social media.
Virat Kohli is the most followed and liked player on Facebook, as well as Instagram. And in both these platforms, he has MS Dhoni behind him on number two. It is no secret that Kohli is a heartthrob and even though Dhoni has not had the best of times in the last year, he still holds a strong place in the heart of fans.
Only those players and team with verified Facebook pages and Instagram profiles were taken into consideration and the full list is as follows:
The top three on Facebook are all Indian players with Kohli, Dhoni and Yuvraj Singh filling the spot. On Instagram though, AB de Villiers comes in to join Kohli and Dhoni in the top three. Yuvraj takes the fourth spot. Interestingly, defending champions Sunrisers Hyderabad skipper David Warner finds no place in the 10 top players on Instagram even though he is a crowd favourite.
TOP 10 IPL PLAYERS ON FACEBOOK
1. Virat Kohli (Bangalore)
2. MS Dhoni (Pune)
3. Yuvraj Singh (Hyderabad)
4. Rohit Sharma (Mumbai)
5. Shakib Al Hasan (Kolkata)
6. Chris Gayle (Bangalore)
7. Shikhar Dhawan (Hyderabad)
8. Gautam Gambhir (Kolkata)
9. Harbhajan Singh (Mumbai)
10. Glenn Maxwell (Punjab)
TOP 10 IPL PLAYERS ON INSTAGRAM
1. Virat Kohli (Bangalore)
2. MS Dhoni (Pune)
3. AB de Villiers (Bangalore)
4. Yuvraj Singh (Hyderabad)
5. Rohit Sharma (Mumbai)
6. Suresh Raina (Gujarat)
7. Chris Gayle (Bangalore)
8. Harbhajan Singh (Mumbai)
9. Ravindra Jadeja (Gujarat)
10. Ajinkya Rahane (Pune)
Fans can also check out the various contests on in the home pages of the eight IPL teams on their verified pages given below:
• Delhi Daredevils / @officialdaredevils
• Gujarat Lions / @thegujaratlions
• Kings XI Punjab /@kxipofficial
• Kolkata Knight Riders / @kkriders
• Mumbai Indians / @mumbaiindians
• Rising Pune Supergiant /@punesupergiants
• Royal Challengers Bangalore /@royalchallengersbangalore
• SunRisers Hyderabad /@sunrisershyd