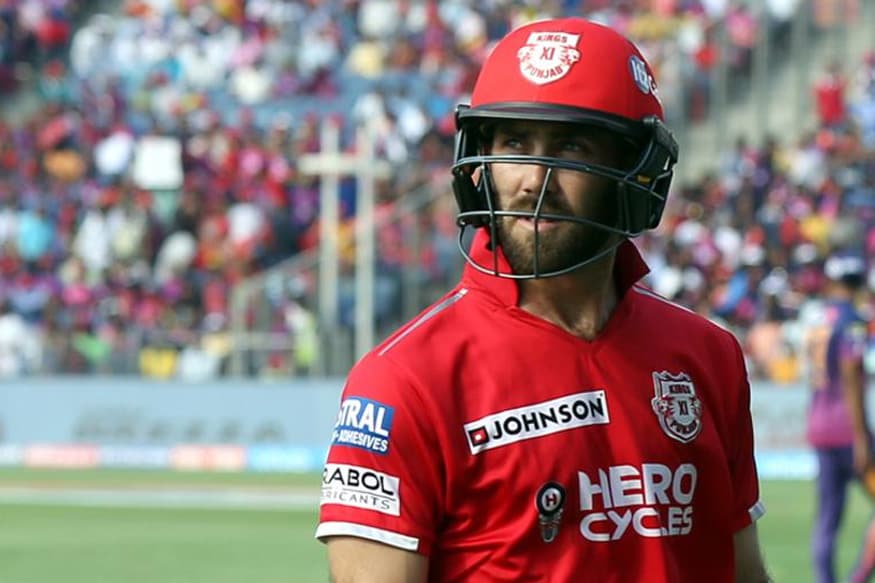 New Delhi: Kings XI Punjab mentor Virender Sehwag ripped apart the overseas players for failing to rise to the challenge in the virtual qualifier against Rising Pune Supergiant at the MCA Stadium in Pune on Sunday.
Skipper Glenn Maxwell (0), Martin Guptill (0), Shaun Marsh (10) and Eoin Morgan (4) put up a dismal show as KXIP were reeling at 32/5 in the powerplay. Maxwell had a poor campaign as he managed just 310 runs in 14 games at an average of 31.00. And Sehwag felt that Maxwell did not take the responsibility as the captain.
"We always knew that when Maxwell fires, then he can win the match on his own," Sehwag said in the post-match press conference. "But he didn't fire in eight or nine games. That is a big disappointment, especially since he's experienced, having played for Australia's Test and ODI teams. He didn't take the responsibility as a captain and didn't perform for Kings XI Punjab."
"I'm very disappointed," Sehwag said. "I can say that none of the foreign players took responsibility and at least played 12 to 15 overs. Their role was at least one of the top four should bat for 12 to 15 overs, but none of the batsmen took the responsibility.
"I think they were complaining that the wicket was a bit slow but when you play international cricket so much, you should get used to playing on difficult or good wickets. There are very rare occasions when you get a good wicket to bat on but whatever wicket you get, you have to play at least 20 overs for your side. But Maxwell, Shaun Marsh, Guptill and Morgan [were all disappointing]."
Guptill's dismissal off the first ball of the KXIP innings opened the floodgates. But Sehwag said that Guptill's role was to make it count from the start so the Kiwi opener can't be blamed.
"Guptill's role was to cash in during the Powerplay and [the other opener] Wriddhiman Saha's was to just bat around with him," Sehwag said. "So I don't mind him getting out on the first or second ball as long as he knows what he's doing. There's no point blaming him; I should rather blame the other batsmen.
"Even Marsh, his role was to play till 10-12 overs, but the way he got out was disappointing and then Maxwell and Morgan, these are the experienced players… I mean the players who got out had been informing the next batsman that it's a slow wicket and even then if you throw away wickets, it means that you're not up for the game."