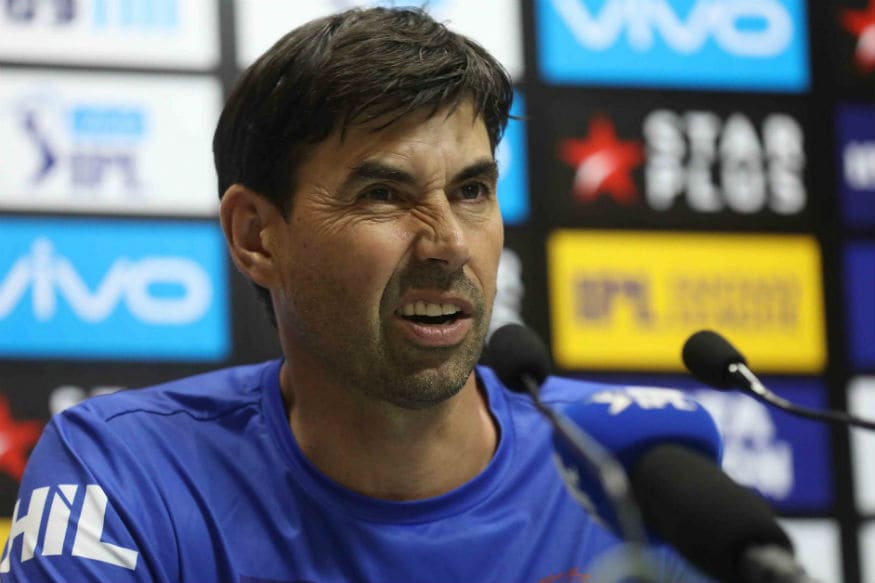 A strong Chennai Super Kings faced a shock defeat at the hands of erratic Rajasthan Royals here on Friday. Chasing a decent 177, Jos Buttler slammed an unbeaten 95 to take Rajasthan to a win.
After the loss CSK coach Stephen Fleming appreciated Buttler's effort. He said, "Buttler played a very good innings on a difficult track. A fair bit of pressure was built with the way he played. It was a great lone hand and we had no real answers. He was able to take the conditions out of play. However, he still found it difficult as the game went on."
Fleming also felt that the match was evenly poised during the middle overs. "Buttler got some momentum through the first six overs. But the game was pretty even after we got a couple of wickets. But we were hoping that as the pitch got slower, we could create some opportunity with our slower bowlers. We came very much planned to the conditions of the wicket rather than the plans with Buttler," he said.
The former Kiwi skipper was of the view that the score his team had put on the board was 'just' par. "I felt we were just about par. we lost some wickets at key times and their death bowling is very good. That was, I was pretty comfortable with the score that we got," Fleming said.
After this win Rajasthan Royals are still in contention of making it to the play-offs.