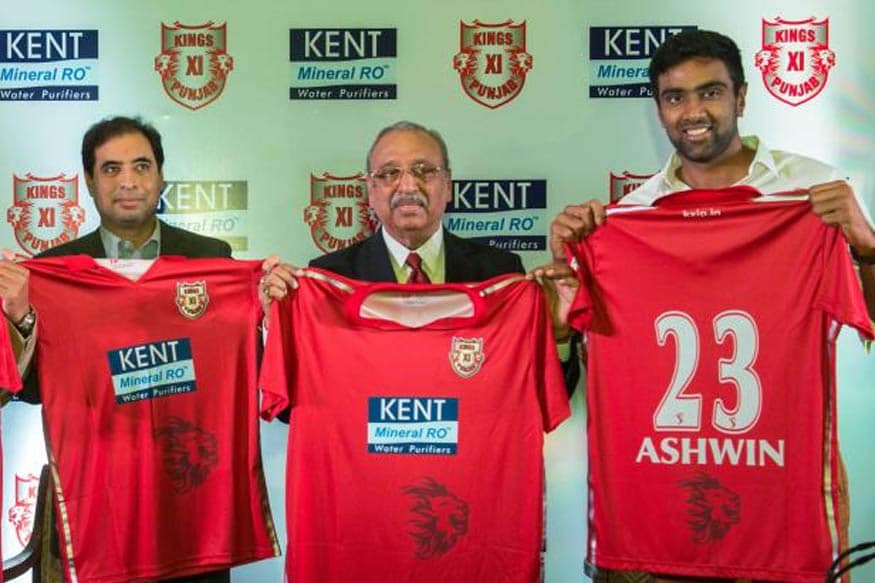 New Delhi: Ravichandran Ashwin is all set for a new challenge as the captain of Kings XI Punjab in the upcoming IPL season and the off spinner said that he sees it as a great responsibility rather than added pressure.
"Leadership can be seen as pressure, power but for me it comes with a lot of responsibility. I will try to get the bowlers up to speed and try to get the best out of them irrespective of their quality. It's not about today or tomorrow but we have two years ahead of us and I am confident we can shape this team into a really strong unit," Ashwin said at Kings XI Punjab's jersey launch.
This will be the first time Ashwin will be leading a team in T20 but he has captained Tamil Nadu before, in fact he led a team bereft of stars. The team eventually ended up winning the Vijay Hazare trophy that year (2009) under his captaincy.
"I'd like to win the trophy here as well, I still remember there was a bit of void in that team (Tamil Nadu) as a lot of stars had left due to ICL. The selectors backed me with the job but a lot has changed since, I have matured a lot and I am looking forward to the challenge (captaining in T20)," he added.
One of the key reasons behind Ashwin's rise has been the captaincy of MS Dhoni, both at Chennai Super Kings as well as the Indian team. When asked whether Dhoni's leadership will inspire Ashwin the captain, the twerker said that he will try to take the best qualities of every skipper he has played under.
"Not just Dhoni, I have had the honour of playing under different captains throughout my career. I will try to inculcate the best of every captain I have played with," the off-spinner added.
He also said that he will take help from Viru or Yuvi when required, "Of course, both of them have been my captain at different stages, they have played a big role in who I am. I won't hesitate to take advice when required,"
Talking about his teams weaknesses and strengths, Ashwin said that wicket-keeping is considered a perceived weakness for the Kings XI but it isn't something that bothers him.
"Every team has their own weaknesses and strengths, people might see this (wicket-keeping) as a weakness for us but as far as I am concerned, a keeper only has to take six balls in an average T20 game, so if our keeper can do it then it will be well and good," he said.
Ashwin is no longer in the limited overs setup as far as the national team are concerned and he ruled out using IPL as a platform to get back into the scheme of things. "No" was his snappy reply when questioned about it.