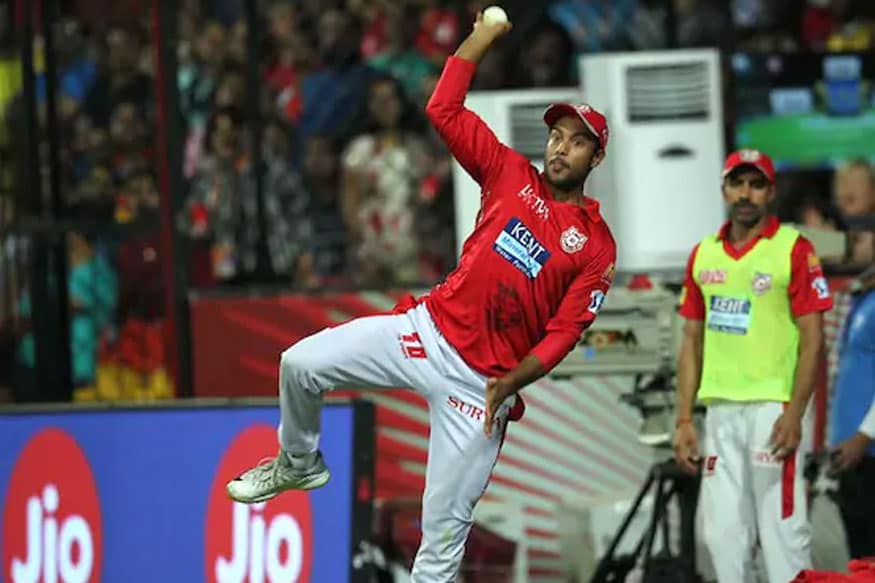 The fielding and catching standards in the Indian Premier League have gone up several notches and it has been visible in almost every match this season. Be it antics on the boundary rope, gravity-defying dives, pin-point precision while taking the high catches under the lights or saving crucial runs, the performances of cricketers on the field have been crucial in deciding the fate of many encounters so far.
On Sunday evening, the Kings XI Punjab duo of Mayank Agarwal and Manoj Tiwary got together to complete a relay catch to send back the hard-hitting Ben Stokes at a crucial juncture in the match.
Stokes, who was playing on 12 at that time, tried to go after the young Afghan spinner Mujeeb ur Rehman but failed to get any timing on the shot. Agarwal took a well-judged catch on the boundary and also had the presence of mind to throw the ball straight to Manoj Tiwary, before crossing over the boundary rope.
This relay catch not only ensured a big wicket for KXIP at a crucial stage in the match but was also a spectacle to watch for the fans both in the stadium and also those watching it on their TV sets and online.
Stokes' dismissal broke the momentum of Rajasthan Royals' innings and they finally managed to score a below par total of 152 runs, which was chased down by the team from Mohali.