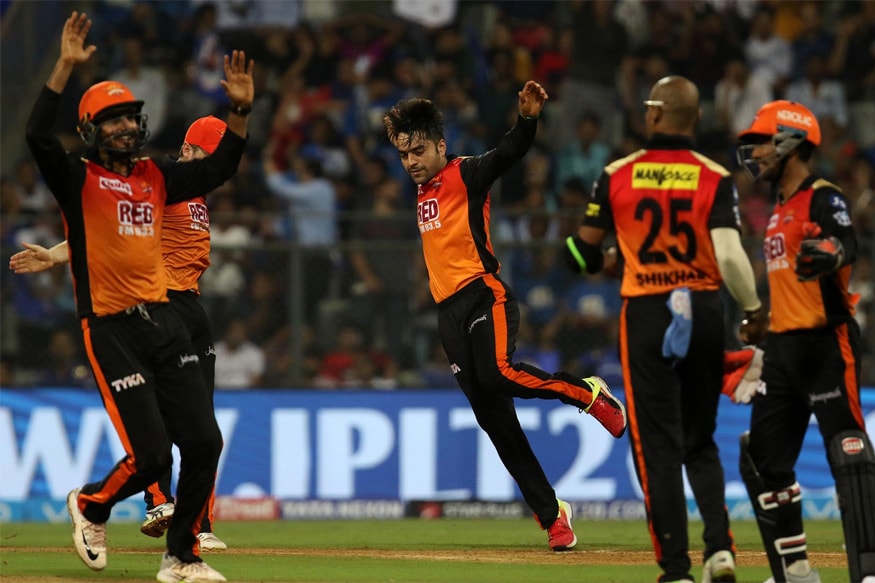 There might be a few debatable topics in IPL, as to which is the best team, best bowler or batsman, but when it comes to naming the best bowling side in the tournament, Sunrrisers Hyderabad wins hands down. The bowling unit consists of a rich mix of experienced players like Bhuvneshwar Kumar, Shakib Al Hasan, and youngsters like Rashid Khan and Siddarth Kaul, who have taken the team forward.
It wouldn't be wrong to say that these very bowlers were responsible for taking SRH to the top of the IPL points table, and give them a qualification in the playoffs. In fact Kaul has taken 17 wickets in 14 matches so far and has a chance to become the highest wicket-taker this year.
SRH's fearsome bowling unit made a sensational start to their season, conceding less than 150 runs in an innings in their first 3 matches. In these matches, they conceded 410 runs at an economy rate of 6.83 RPO.
In their first 7 matches, SRH bowlers conceded 150 or more runs in only 2 matches, picking up 6 wickets collectively in the two matches.
It was in their first 7 matches, where SRH have defended 2 of their lowest scores in the IPL: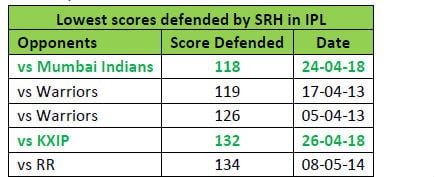 But having said that, in the last few matches Hyderabad's bowling prowess has been a wane.
In their first 7 matches, SRH bowlers took 51 wickets at a rate of 7.29 wickets a match. In the last 7 matches, they picked up only 35 wickets at a rate of 5 wickets per match.
The average opposition score in the first 7 matches was 143, whereas in the next 7 matches, the average opposition score was 173.
SRH bowlers had an average economy rate of 7.17 in the first 7 matches vs 8.67 in the subsequent 7 matches.
A graphical representation of the wickets/match for SRH this season: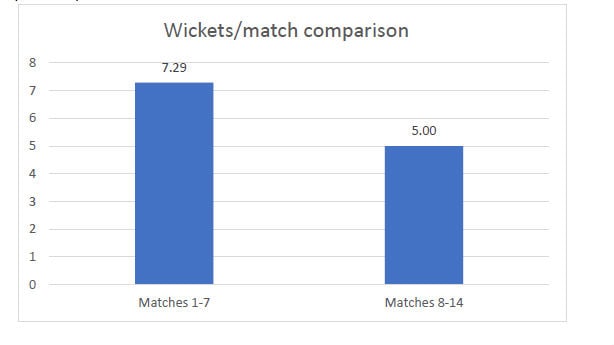 With the league games already over, Sunrisers will take on CSK in the first qualifier at Wankhede Stadium in Mumbai. Till now SRH has won the IPL title once, in 2016.