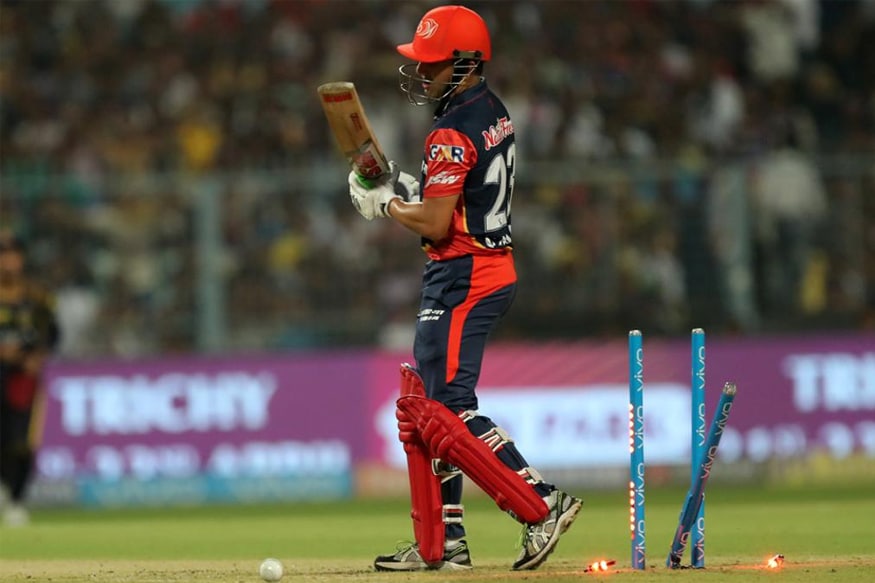 The new look Delhi Daredevils have not had the best start to the season as they have won only one of their six games so far and look set to not progress to the knockout stages once again. This season, the Daredevils were initially banking on the expertise of the veteran player Gautam Gambhir, but the form and luck have deserted the south paw in the first half of the competition which has seen him step down from his post of captain and give up the salary for the season.
That though is not the only problem the Delhi team has had as one of their biggest issues have been getting good start while batting. Alongside Gambhir, Delhi have used four different batsmen at the top of the order so far with young Prithvi Shaw also getting a look-in.

In six matches, the openers have managed to score more than 30 runs together only once which is when Jason Roy and Gambhir got going and Delhi eventually won the match against the Mumbai Indians.
The opening slot has been a big problem for the Ricky Ponting coached side as they have managed scores below 15 four times so far.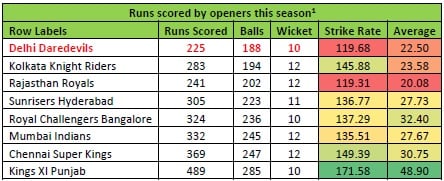 The Shreyas Iyer led team have also scored the least runs at the top of the order in comparison to the rest of the teams. Second to them in this matter is their next opponent the Kolkata Knight Riders.
Delhi, who have lost the most number of wickets (10) in the powerplay so far will hope the new captain and the change in ideas will help solve this problem, as they look to turn things around and save their campaign.