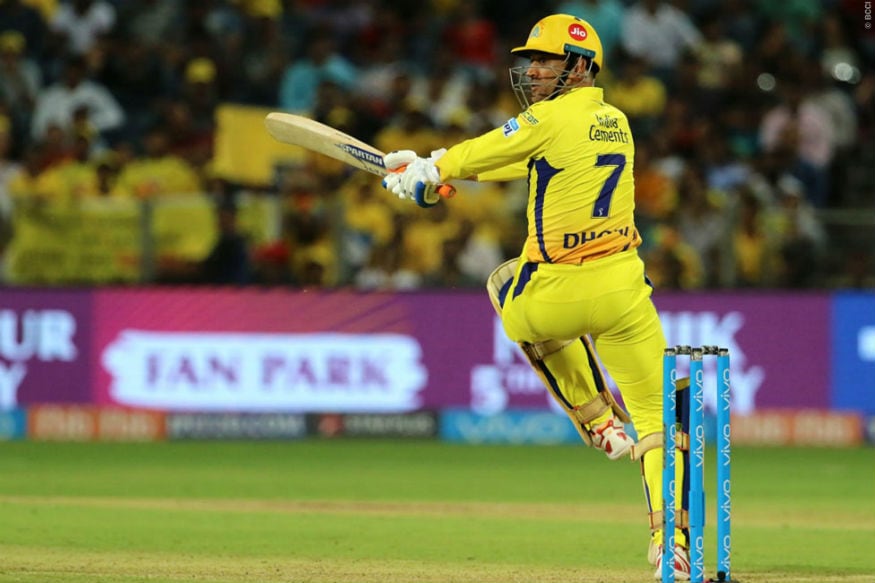 New Delhi: Mahendra Singh Dhoni is back in the hunt and this season he is striking them big. For a man who had started creating an impression that he is past his prime when it comes to finishing games, Dhoni is back with a bang this season as he has donned the Chennai Super Kings jersey after two years with the Pune franchise.

Chennai's return to the IPL couldn't have been sweeter as they sit atop the points table with 12 points from 8 games as they look to remind everyone what the cash-rich league missed in the last two seasons as CSK were suspended. Chennai have hit 86 sixes this season and standing second at a distance is Delhi Daredevils with 75 sixes.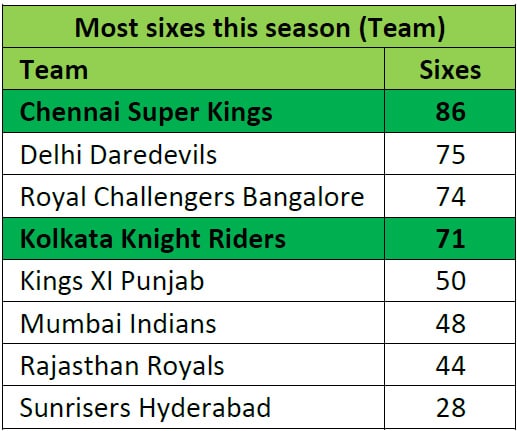 And the icing on the cake is the performance of skipper Dhoni as he leads the charge for the yellow brigade with 20 sixes. Interestingly, he is also the Indian with maximum hits to the stands this season. Standing joint first in the six-hitting fest is the trio of Chris Gayle, AB de Villiers and Andre Russell with 23 sixes. The next two Indians in the list after Dhoni is teammate Ambati Rayudu and Rishabh Pant with 20 sixes.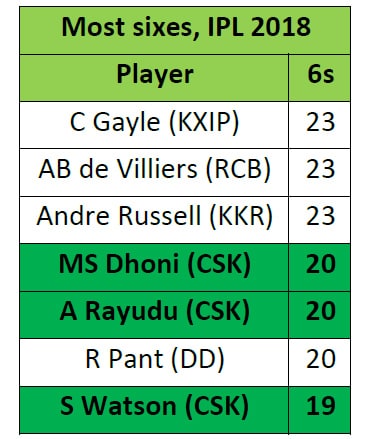 Teammate Faf Du Plessis has heaped praise on skipper Mahendra Singh Dhoni for his ability to hit any bowler and said such a quality can make life difficult for any rival captain.

"He (Dhoni) is in really good form at the moment, so it's extremely tough to bowl to him when he is in a form like that. He has got such a big arch and if you want to bowl wide he can still hit you to the leg side," Du Plessis said. "He has got a lot of options, so it makes life difficult for a bowler and a captain because he can hit any ball to wherever he wants to. That kind of form is obviously very important to us."

In fact, coach Stephen Fleming feels that there is a lot more on offer from MSD. "Age isn't really a barrier. I still think the big guys still have a lot to give. The calmness around the group plays a big part. Yes, we have some youngsters around but under pressure experience counts. There's not many games where you don't have pressure," Fleming said.


First Published: May 3, 2018, 6:23 PM IST