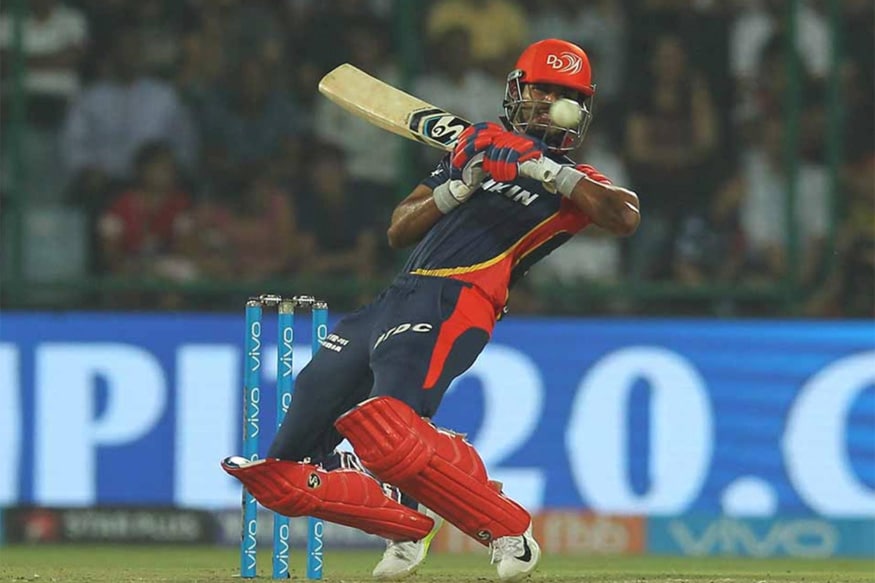 Delhi Daredevils' new captain Shreyas Iyer has had one of the best starts possible to his new role after they registered a huge morale boosting win against the Kolkata Knight Riders on Friday evening in the national capital.
Iyer, who has taken over at veteran Gautam Gambhir stepped down last week, scored an unbeaten 93 off just 40 balls which propelled the Daredevils to 219/4. Iyer's tally of 93 is also the highest by any IPL batsman on his captaincy debut.
In the chase, Kolkata could only manage 164 and fell short by 55 runs as Delhi's batsmen and bowlers complimented each other with fantastic performances.
A delighted Iyer who believes it was good to have lost the toss said after the match, "Obviously a great feeling getting on the winning side. It is an amazing feeling winning my first game as a skipper. All of us contributed for this win. We wanted to bowl first. So, a nice toss to lose. It gave the batsman the freedom to express themselves."
Speaking on the talented Prithvi Shaw, the captain said, "Prithvi has been really batting well since the start of the season. Even in the practice games before the IPL. It is always important how he is starting off. Colin Munro at the top with him added 50 runs and that benefitted for the team. Liam Plunkett is our goto guy. He came up to me and told me he wants to bowl the 16th or 17th over, whichever over he bowled. And I really like it when my bowlers come up to me and talk. It is really good."
But it wasn't such a great evening for the Kolkata team and captain Dinesh Karthik was rightfully disappointed. After the match he said, "220 is a big task, if the dew had come in, it would have made it easy for us but today was that sort of a day where there was no dew. I thought they really batted much better than us. If Russell starts hitting, he gives us hope but he is also a human being. We need to put our hands up and say we didn't play good cricket. Three spinners doesn't generally go for a lot of runs. I am comfortable in bowling them in the powerplay. I think we really need to wake up in the fielding department. We need to improve our fielding standard and that should turn around the things for us".