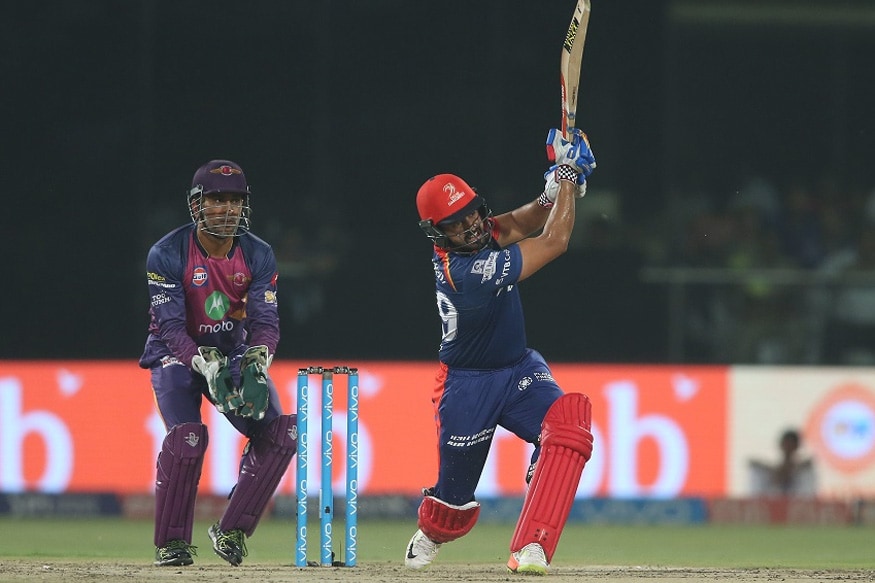 Karun Nair has been quite a journeyman when it comes to the Indian Premier League, having plied his trade at Royal Challengers Bangalore, Rajasthan Royals, Delhi Daredevils over the years.
This season, the 26-year-old was bought by Kings XI Punjab for a whopping 5.60 crore. In fact, Nair was one of the players who announced himself at the IPL before eventually getting the India call-up.
"IPL has played a huge role for me, as a domestic player playing in the IPL and doing well gives you the confidence as you're playing against international quality. I was lucky enough to play with the Royals. They put me out there and gave me confidence. I am also thankful that they gave me sufficient time to make an impact," said Nair in an exclusive chat with Cricketnext.
After gaining prominence with the IPL, he went onto play for India and became the second triple-centurion after Virender Sehwag, as he smashed an unbeaten 303 against England in Chennai. However, he went onto play just three more innings before being dropped from the squad.
Talking about the period, Nair added that he has worked on the mental aspect and when the chance arises, he will come back as a better player.
"I have learnt that it is important to maintain an emotional balance and not go overboard with things. Now, it doesn't affect me as much as it did before. I can only do my bit and score at the domestic level. Rest is upto the selectors and the team management, what I do know is that I will be a better player next time I get an opportunity,"
He added that he was looking forward to meet his team director at Kings XI Punjab, Virender Sehwag and pick things from him.
"He is separate from any other cricketer in terms of his fearlessness and the way he played his game. I can't be like him but I will have a word with him. He will understand my situation (of having scored and then being dropped) better. If his style works for me, then I will certainly work on it," Nair said.
Kings XI have a unique situation with the core batting group having three batsmen from Karnataka, KL Rahul and Mayank Agarwal along with Nair.
"It's certainly an advantage playing together, we understand each other's game really well and it will be exciting to play together. We have a very well rounded team and I am looking forward to an exciting season ahead," he said.
Nair was also all praise for first time IPL captain Ravichandran Ashwin, who will be leading a T20 side for the first time. Calling him an innovative captain, Nair said, "I am excited to play under him. I have know him for the past two-three years and he is a really smart guy. He thinks on his feet and is a forward thinking captain. "
Though he added that he hasn't had a word on the role the team has in mind for him yet, but he is working on his strengths and is confident to deliver whatever the team management expects.
Kings XI fans will certainly be hoping that Nair settles in quickly and delivers for the franchise as they look to win their first ever IPL title.