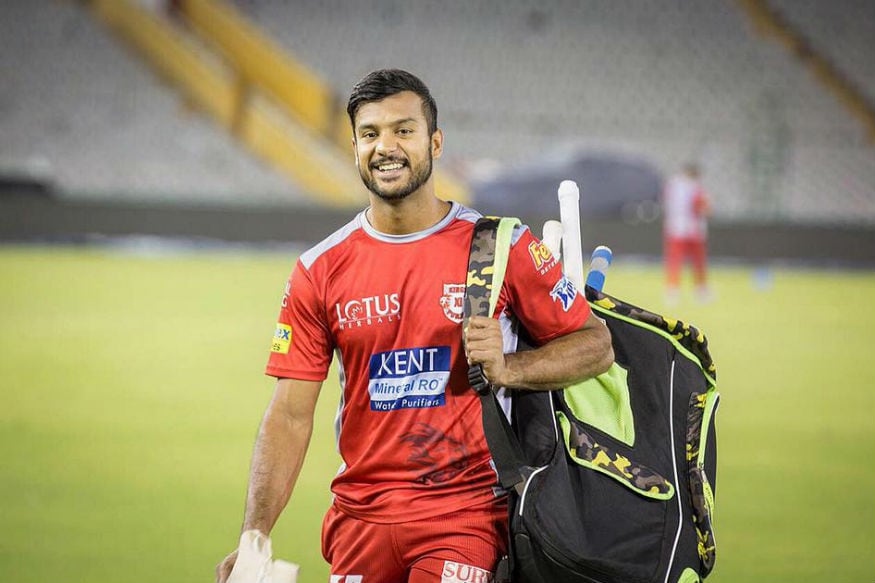 Mayank Agarwal is one of the vital cogs in the Kings XI Punjab middle-order. He had a stupendous Ranji Trophy, where he was the highest run-scorer with 1160 runs at an average of 105.45, scoring five 100s and two 50s. This led to him being bought for a whopping 1 crore by Kings XI Punjab in the IPL auction.
Though he hasn't exactly set the tournament on fire yet, one of the reasons for that has also been the performance of the Kings XI top-order, which has meant there have been limited chances for the middle-order to perform.
Ahead of the season, Cricketnext caught up with Agarwal as he discussed the new franchise, the reason behind his domestic form and also how Kings XI Punjab have gone in with a Karnataka core - consisting of KL Rahul, Agarwal himself and also Karun Nair.
Q: You are coming on the back off a brilliant domestic season, what were some of the areas you worked on before the season? Any particular things you changed in your game?
A: I was lucky to have a chat with Rahul Dravid before the start of the season. He talked to me about how to manage my mental energy, I applied that and it really worked wonders for my game. I also sat down with my coach RX Murali and did some situation based training which helped me during the game.
Q: Could you elaborate on situation based training and how did you go about it?
A: Well, I trained on mud wicket to play spin, then on.hard and astro turf wickets to work on playing bounce. I practiced the first 15 overs of a 4-day game, then also trained differently for the middle overs. It really helped me increase awareness about my game.
Q: Would you say that this is the best frame of mind you've been in, coming into the IPL?
A: As a batsman, I certainly carry the confidence of domestic season. But like everyone else, I will have to start from zero. It's a new tournament and a different format. I certainly have the confidence and will look to translate it into good scores. I have also added a couple of strokes to my repertoire and have also worked on what I could be expecting from the opposition bowlers.
Q: You have represented three franchises before and this will be your fourth franchise, as a player is it difficult to always start from scratch?
A: If you look at the other side, then you get to learn different things by playing under different captains and working with different coaches. Each team and each coach has something different to offer .That's the beauty of the IPL, you get to work with some of the biggest names and you can work your game around it.
Q: Virender Sehwag is someone you look up to, how excited are you to work with him? Any particular thing you wish to pick his brain upon?
A: I am really looking forward to working with him..I would like to pick his brain on the mindset and how he would prepare for a T20 tournament. Another thing I want to learn from him is the way he tackles the spinners. He was so dominating and attacking against them.
Q: Kings XI Punjab seem to have gone in with a Karnataka core this year, do you think that it will be beneficial for the team?
A: It really helps to have people you play all year long with. You understand their game and they understand your game. We also complement each other which is good.. The other thing is we are really good friends and always help each other out, point each other's mistakes and help each other improve their game.
Q: A word on captain Ravichandran Ashwin, who is donning the skipper's role for the first time in IPL?
A: Ashwin is an experienced cricketer and has played international cricket for a long period. I am excited to play with him. We will be backing him and helping him out, trying to make his job as easy as possible.
Q: What would be your prediction for Kings XI Punjab in the tournament?
A: Prediction would be a bit tough (laughs), it's a very unpredictable format but yeah if we can gel well-together and start the tournament well, then we can carry on that momentum through to the later stages.
(The interview was taken before the start of the IPL)