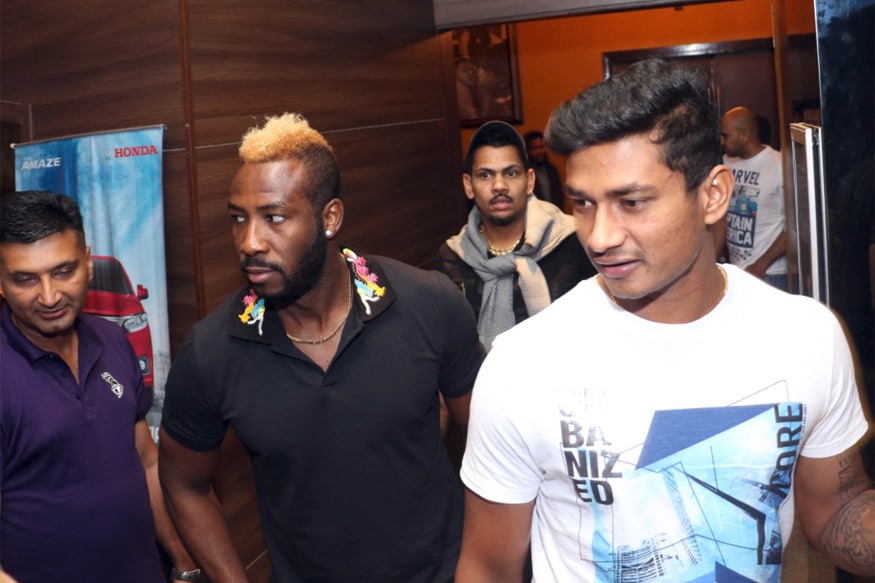 Kolkata Knight Riders players took time out of the busy IPL schedule and made their way to the movie theaters to catch Marvel's latest movie - Avengers: Infinity War.

Andre Russell, Sunil Narine, Dinesh Karthik, Robin Uthappa among others were seen watching the movie ahead of their encounter against the Delhi Daredevils.

KKR tweeted saying, "Knights had a great time watching 🕶 Avengers Infinity War last night"


Knights had a great time watching 🕶 Avengers Infinity War last night #KKRHaiTaiyaar #InfinityWar #Marvel pic.twitter.com/Pwnx05Ty8s

— KolkataKnightRiders (@KKRiders) April 27, 2018



A beleaguered Delhi Daredevils face a herculean task to revive their IPL campaign when they clash with Kolkata Knight Riders under young skipper Shreyas Iyer.

Gambhir leaving captaincy midway into the tournament does not guarantee resurrection of the side but the left-hander's decision has given the team management a chance to infuse new life into the franchise with new ideas.

Gambhir's rough patch, along with poor form of other batsmen, has resulted in over-reliance on young Rishabh Pant. The team has lost five of its six matches and is languishing at the bottom of the points table.

Gambhir the batsman would still be critical if a turnaround has to happen for the Daredevils but it remains to be seen if he remains in the playing XI.

The hosts are now in an unenvious position where they need to win seven of the remaining eight matches to be in Play-offs contention.

On the other hand, KKR are also struggling a bit with their bowling. But what has worked reasonably well for them is their batting. Their willow-wielders have been contributing consistently, twice taking the side past the 200-mark but bowlers have struggled to defend even big totals.

KKR have won three matches and lost as many to sit fourth in the table.

The last time the two sides clashed, it was KKR which dominated by putting 200 runs on the board to win by a comprehensive 71-run margin.

First Published: April 27, 2018, 5:15 PM IST