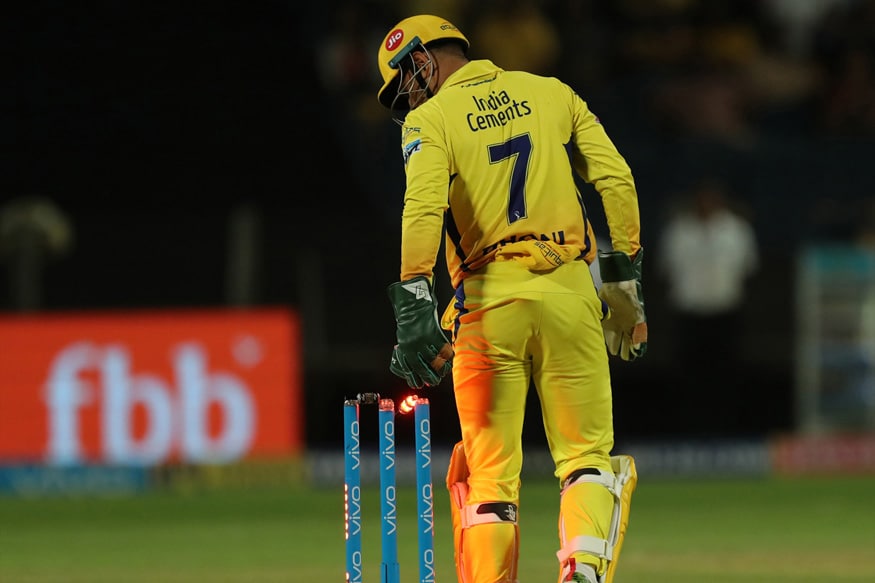 New Delhi: Mahendra Singh Dhoni has added a fresh feather into his already illustrious cap as he now holds the record for most number of stumpings in the Indian Premier League (IPL).
During the blockbuster finale of the 2018 edition of the league, Dhoni effected the stumping of Sunrisers Hyderabad skipper Kane Williamson and by doing so, MSD took his tally to 33 stumpings in 175 matches, which is now an IPL record.
Dhoni surpassed Kolkata Knight Riders' Robin Uthappa, who has 32 stumpings to his name, which he reached before this season. However, with Dinesh Karthik in the team for this season, Uthappa hasn't been able to add to his tally further.
33 - MS Dhoni
32 - Robin Uthappa
30 - Dinesh Karthik
18 - Wriddhiman Saha
But Dhoni still remains a bit far behind in the list of most catches taken in the IPL. Dhoni has 83 catches to his name in the cash-rich league with Dinesh Karthik and Suresh Raina both ahead of him in this illustrious list.
94 - Dinesh Karthik
94 - Suresh Raina
83 - MS Dhoni
79 - Rohit Sharma