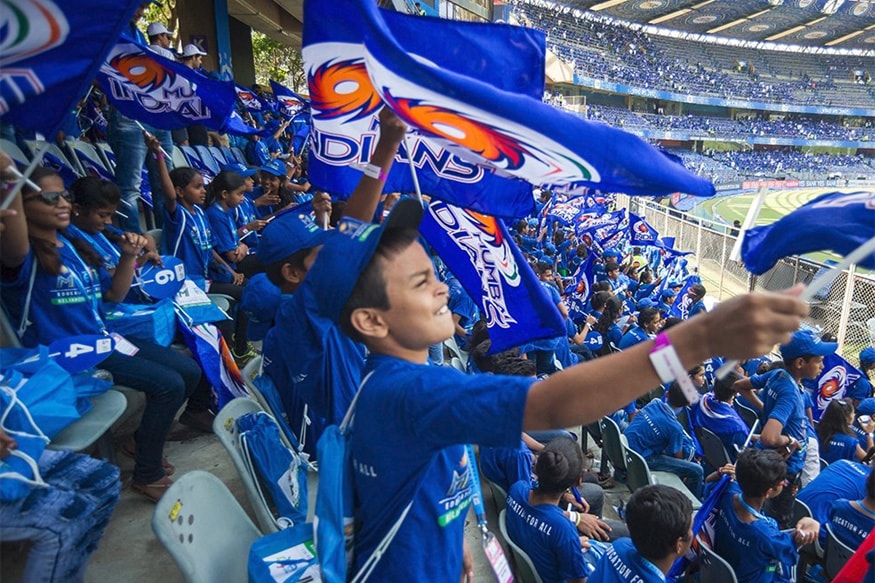 As Mumbai take on Delhi in a crucial encounter on Saturday, the home team will be cheered on by a special set of spectators at the Wankhede stadium.

The day is also being called the ESA day, which stands for Education and Sports for all.

It will bring together more than 21,000 children from various NGOs across Mumbai on Saturday afternoon to watch the Mumbai Indians take on the Delhi Daredevils. The young boys and girls will cheer for their favourite stars and go home with hundreds of stories to narrate.

ESA provides holistic development and equal opportunities to children in education and sports. ESA supports the education of underprivileged children by partnering with NGOs. It works at the grassroots and helps improve the quality of the sporting ecosystem through better facilities, training, infrastructure and equipment. Cumulatively, the programme has reached out to over 13 million children.


It's the #ESAMatchday 💙💙💙

The Wankhede will be a sea of blue today and the young children will bring the best out of our boys. #MIvDD, bring it on! #CricketMeriJaan @ril_foundation pic.twitter.com/xozpbNgE6Z

— Mumbai Indians (@mipaltan) April 14, 2018



Different players from the team took to Twitter to share their happiness of playing in front of a special crowd,

Hardik Pandya tweeted, "Playing in front of 21,000 children is an amazing feeling. Nothing can match the joy of seeing them smile! #ESAMatchday @mipaltan"


Playing in front of 21,000 children is an amazing feeling. Nothing can match the joy of seeing them smile! #ESAMatchday @mipaltan pic.twitter.com/WbMhn7zdkQ

— hardik pandya (@hardikpandya7) April 14, 2018



Ben Cutting said, It's a very special day today at Wankhede. I am sure the children will bring the best out in us! #ESAMatchday @mipaltan


It's a very special day today at Wankhede. I am sure the children will bring the best out in us! #ESAMatchday @mipaltan pic.twitter.com/bCqXV1wJ23

— Ben Cutting (@Cuttsy31) April 14, 2018
Their cheers are the loudest! I hope we get our first win today. It will only make the children happier#ESAMatchday pic.twitter.com/guZmFquEVJ

— Aditya Tare (@adu97) April 14, 2018



It will be interesting to see whether these kids can inspire the team to its first win in IPL 2018.

First Published: April 14, 2018, 12:37 PM IST