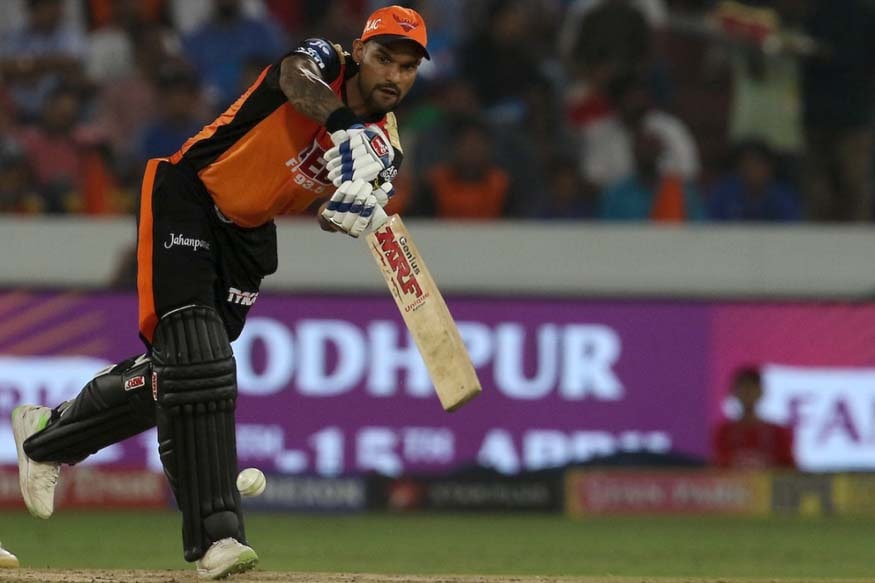 New Delhi: Sunrisers Hyderabad have been in cracking form this season, and some brilliant performances by their bowlers have taken them to the top of the points table.

Be it Bhuvneshwar Kumar, Rashid Khan or Sandeep Sharma, all the bowlers have chipped-in with wickets and economical bowling.

Out the eight matches SRH have played in the tournament so far, it has mostly been the bowlers have powered the team to a win, whereas batsmen have been erratic. Except for skipper Kane Williamson, who has scored 322 runs in this year's IPL so far, all the batsmen have failed to impress, especially Shikhar Dhawan.

Come the match against Delhi Daredevils, Shikhar needs to provide some relief to his team, at top of the batting-order.

The SRH stalwart, who is team's second-highest run-getter with 2173 runs, has let them down after his 78* against Rajasthan Royals and 45 against Mumbai Indians.

Let's compare Dhawan's first three innings in this IPL before King XI Punjab and his innings since then: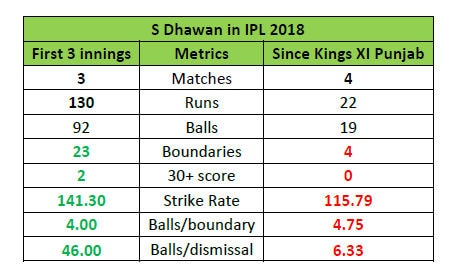 Out of the 152 runs, Dhawan's 85.52 % of the runs have come in the first three innings of IPL 2018. His strike rate has dropped considerably, which is 25.51 runs per hundred balls worse.

Having said that, it is a good opportunity for the southpaw batsman to return to form, as SRH will be playing in their own backyard, and Dhawan boasts of a great record there.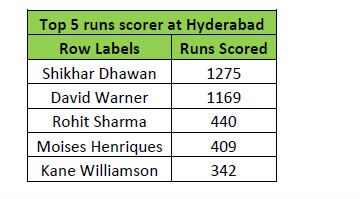 He is the leading runs scorer at Hyderabad with 1275 runs. The next in line is David Warner with 1169 runs, who is not a part of the tournament.

As far as the match is concerned, Sunrisers will be aiming to cement their play-off berth when they take on a struggling Delhi Daredevils (DD) in Indian Premier League.





First Published: May 5, 2018, 2:41 PM IST